A Highly Controversial Sexual Thriller from Brunello Roni
·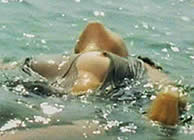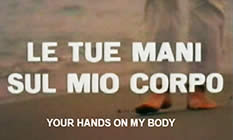 Original Italian Title: LE TUE MANI SUL MIO CORPO [Your Hands on My Body]

director: Brunello Rondi
starring: Lino Capolicchio · Colette Descombes · Erna Schurer · Jose Quaglio · Daniel Sola · Pier Paola Bucchi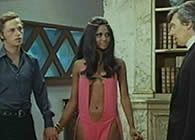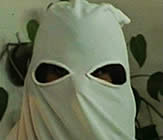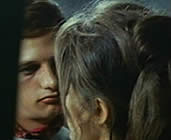 A young man named Andrea (played by Lino Cappolichino from HOUSE WITH WINDOWS THAT LAUGH) has been morbidly traumatized by the death of his mother, putting a strain on his sexual relationships. His father, a successful magazine publisher, has remarried a much younger woman Mireille. She has secretly been fooling around with Andrea but he's more interested in her equally attractive friend Carol. His relationship with Carol soon spins out of control as he involves her in one quirky, destructive encounter after another. This includes a wildly offensive segment as Andrea orchestrates a bizarre three-way torture sequence with a Black-American woman dressed in Ku Klux Klan garb.
Brunello Rondi had long worked with Federico Fellini. He collaborated on that director's most famous movies: 8½, La Dolce Vita, Juliet of the Spirits, et al) before venturing off on his own. Brunello helmed numerous films over the next 15 years, including BLACK VELVET and I PROSSENETI [The Pimps] before dying from a heart attack in November 1989. For this particular motion picture, his fifth, Mr Rondi was assisted by Sergio Martino (listed as 'organizzatore generale' in the credits) who was responsible for the decidedly macabre elements of the script.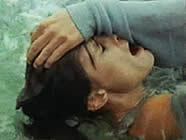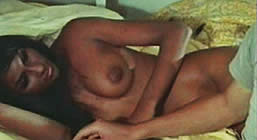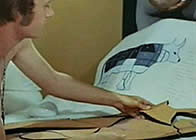 An Italian film with English subtitles; widescreen format (16:9), Fully uncut (90 min.), DVD encoded for ALL REGION NTSC WORLD FORMAT, playable on any American machine. Extras include theatrical trailers.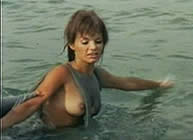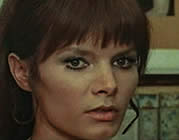 Violence/Nudity/Torture/Sexual Brutality
For Mature Audiences