This is an Adults Only Hardcore (XXX) Motion Picture
The film and the images on this page are intended for Age 21 and Older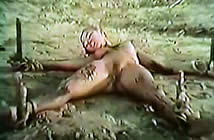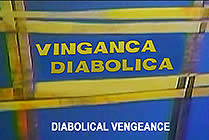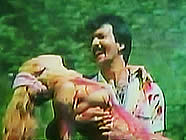 Original Brazilian Title: VINGANCA DIABOLICA [Diabolical Vengeance]
also known as A MENINA DO SEXO DIABOLICO [Girl of Diabolical Sex]

director: Mario Lima
starring: Makerley Reis (aka Makerley Sany) · Walter Gabarron · Elza Leonetti · Roberto Caupolican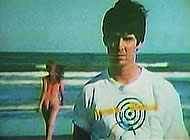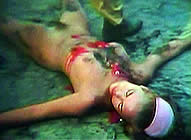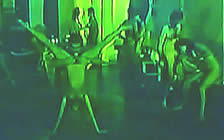 Rosana is a young woman, fresh out of high school. Although sexually active, she is still a virgin. When her cousin Cláudio comes to visit, Rosana is interested in his assured attitude and accepts an offer to spend the summer at his ranch. Eventually she falls in love with Cláudio and allows herself to be seduced by him. He suggests that the two marry and all seems to be going splendidly. However, [spoiler alert] three of his family members are extremely jealous and one day - after Cláudio has gone to town - they capture, rape and brutally kill Rosana. Possessed by the spirit of his dead lover, Cláudio then engages in a bloody vengeance against his own family.

Although he had worked as an assistant director previously, this was the only film directed by Mario Lima. He was better known as a producer/writer for José Mojica Marins [Coffin Joe]. In fact, this film was originally written for Marins, but after helming three previous hardcore movies, he had become bored with XXX and wanted to move in a different direction. Marins agree to invest in the project but convinced Lima to sit in the director's seat.

The leading lady, Makerley Reis (born Maria Aparecida Paes de Silva) was only 19 when she made this movie. Afterwards, she became a political candidate for a Sao Paulo councilwoman in the 1988 elections. Miss Reis was notorious for showing her breasts during numerous rallies; however, she did not win the election. Markerley Reis made one more film, a hardcore venture called Taras of the Mini-Vampire (1989), before leaving cinema to open a Nightclub in Brazil.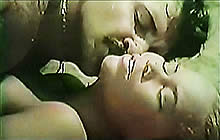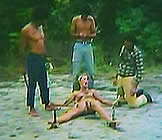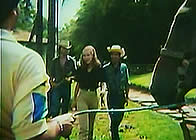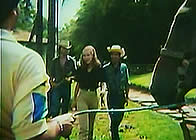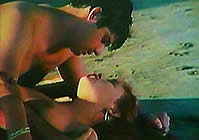 A Brazilian Hardcore (XXX) film with English subtitles; widescreen format (16:9), Uncut 'Porn' version (91 min.), DVD encoded for ALL REGION NTSC WORLD FORMAT, playable on any American machine. Extras include theatrical trailers.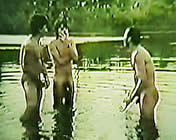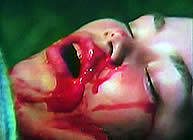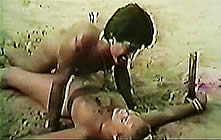 Explicit Hardcore Sexual Situations/Male and Female Nudity/Sexual Brutality/Rape/Torture:
For Adult Audiences Only