Guillerno del Toro [of Pan's Labyrinth fame] says
"this film was the most influential" in his career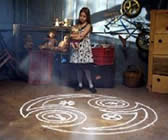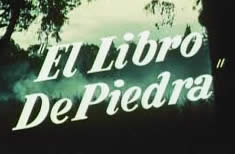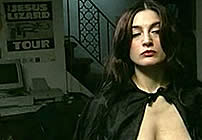 Original Spanish Title: EL LIBRO DE PIEDRA [Book of Stone]

director: Carlos Enrique Taboada
starring: Marga Lopez · Joaquin Cordero · Norma Lazareno · Aldo Monti · Lucy Buj · Pablo Crrillo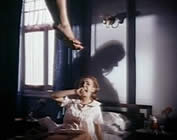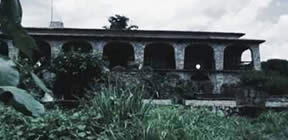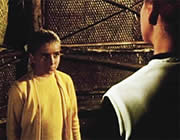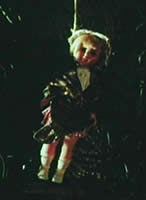 A sweet governess named Julia journeys to a remote section of Mexico where she is hired to take care of a rich man's young daughter, Silvia. As soon as she arrives at the mansion, Julia discovers that Silvia may have severe mental problems. However, she immediately jumps into her role and the bond between her and child grows stronger each day. However, the relationship between Silvia and her new stepmother has become very hostile and Julia hopelessly tries to mend this. Everyone in the house is disturbed over Silvia's affection for her best friend named Hugo, a boy no one has ever seen. At first, the governess seems amused by the idea of an imaginary friend, but as the days pass by, she realizes there is something sinister lurking about and that Silvia might be involved in black magic.
   Director Taboada made 20 films between 1965-89. This is considered his best. He was better known for scriptwriting, delivering 80+ films [1951-1997] including WITCH'S MIRROR. He died from a heart attack in April 1997, at age 67.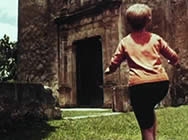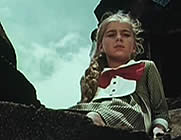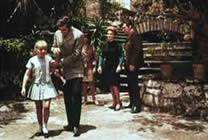 A Mexican Film with English subtitles; fullscreen format (4:3), Fully uncut print (99 min.), DVD encoded for ALL REGION NTSC, playable on any American machine.