Fabian stars in Legendary Drive-In Exploitation Film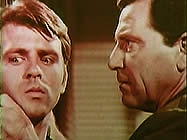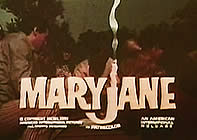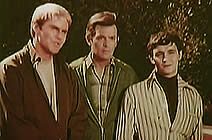 director: Maury Dexter
starring: Fabian · Diane McBain · Kevin Coughlin · Patty McCormack · Michael Margotta · Teri Garr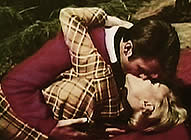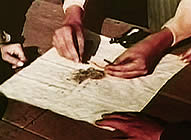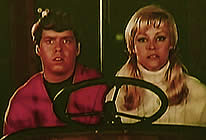 Former pop star Fabian plays Phil Blake, a new high school art teacher who finds himself in trouble with school officials when he foolishly confesses to having tried pot in his college days. As expected, the stuffy faculty and the police chief react with horror, letting Phil know they'll be watching him closely. Meanwhile, Jordan Bates [star football player and school stud] spends his after-school time as the leader of the "Maryjane" club. The members wear Maryjane medals (see below center), thus identifying themselves as the cool kids. There's a geek named Margotta who wants to join but instead finds trouble.
This drive-in hit was written by Hollywood Squares host Peter Marshall who admittedly had little knowledge of marijuana or the drug scene in general. Instead, he delivered an updated version of Rebel Without A Cause with pot substituting for booze.
Director Maury Dexter started his career as an actor in numerous Three Stooges shorts in the '40s. By the fifties, he became a B-Director for 20th Century Fox and delivered 15+ films before his contract was canceled in 1965. It was then that he and friend George Montgomery went to Europe where they made the Spaghetti Western Outlaw of Red River (1966). Maury returned to United States in 1968 to work for Roger Corman's American International Studios and directed some of that company's most bizarre exploitation films, including two female-bikers movies The Mini-Skirt Mob and Hell's Belles. He left Corman in 1976 to join his friend Michael Landon as a director for most Little House on the Prairie and Highway to Heaven TV episodes. Landon's death in 1991 prompted Maury to retire from the business at that time.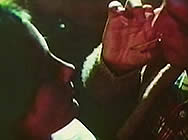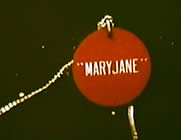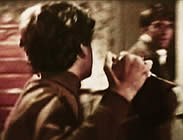 An American Film in English language; fullscreen format (4:3), Fully uncut print (93 min.), DVD encoded for ALL REGION NTSC, playable on any American machine. Extras include theatrical trailer.