This is an Adults Only Hardcore (XXX) Motion Picture
The film and the images on this page are intended for Age 21 and Older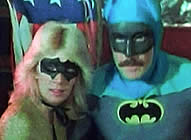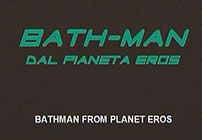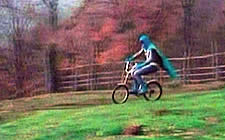 Original Italian Title: BATH-MAN DAL PIANET EROS [Bathman From Planet Eros]
also known as KLITO-BELL (alternate Italian Title) and BATMAN OF PLANET EROS

director: Antonio D'Agostino (as Richard Bennett)
starring: Mark Shannon · Riccardo Zamagni · Guila Lauri Filzi · Sabrina Mastrolorenzi · Giuseppe Alotta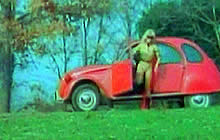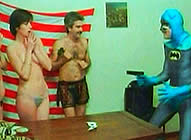 As the title suggests, this Batman is an alien (unlike in the better known Bruce Wayne legend) and he's been sent to Earth to fight crime while engaging in numerous - if not physically impossible - sexual encounters. Of course, this would qualify as a 'guilty pleasure' - the kind of thing that could be centerstage at a movie night with friends - however, be forewarned: it IS hardcore entertainment, sometimes delving into rather uncomfortable territory (i.e., multiple rapes and Catwoman turning the commissioner gay). The film ends with a robot zapping off everyone's clothes which results in yet another orgy. The plot - dealing with Planet Eros authorities attempting to whisk Eroticon (Bathram) back to his home planet before his sexual prowess expires - is wafer-thin and rather insignificant.

Mark Shannon (sometimes spelled Shanon) was born Manlio Cersosimo in 1939 Rome. After struggling with an acting career for 11 years - playing numerous bit TV roles, community theater and television commercials - he was discovered by Joe D'Amato (Aristide Massaccesi) and began making porn films for that legendary director which include SESSO NERO, SEXY NIGHTS OF THE LIVING DEAD, HARD SENSATION, PORNO HOLOCAUST, et al. In the eight years between 1980-1988, he would make 35 movies, mostly for D'Amato but sometimes for other directors (which include the non-hardcore erotic thriller DANGEROUS LOVE for Mario Siciliano). He unexpectedly retired in 1988 but quietly returned to acting in 1999 when he appeared (uncredited) in various episodes of the Italian TV series Incantesimo (1998–2008) in the role of a housekeeper.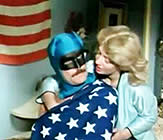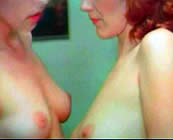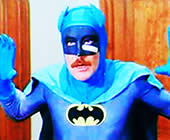 An Italian Hardcore (XXX) film with English subtitles; fullscreen format (4:3), Uncut 'Porn' version (85 min.), DVD encoded for ALL REGION NTSC WORLD FORMAT, playable on any American machine. Extras include trailers.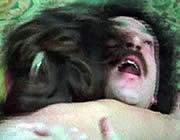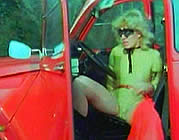 Explicit Sexual Situations (XXX)/Male and Female Nudity/
Sexual Brutality/Rape/Homosexuality:
For Adult Audiences Only