Heralded as Antonio Margheriti's Best Motion Picture!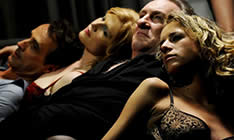 ††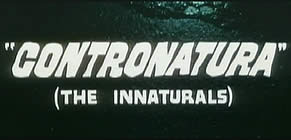 †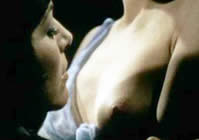 †

directors: Antonio Margheriti (as Anthony M Dawson)
starring: Joachim Fuchsberger ∑ Dominique Boschero ∑ Marianne Koch ∑ Luciano Pigozzi (as Alan Collins)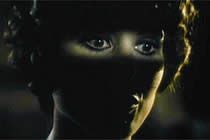 ††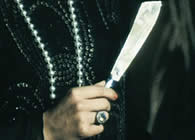 ††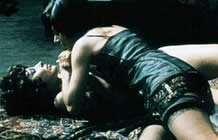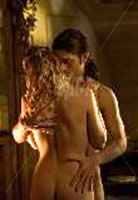 Many International critics consider this 'Antonio Margheriti's best film' and - without taking away from his solid movies like CANNIBAL APOCALYPSE and STRANGER AND THE GUNFIGHTER - it is remarkably good. Here is an atmospheric thriller (with a sťance figuring prominently into the drawing room narrative) that immediately hearkens back to the 'old dark house' genre. Director/writer Margheriti adds heady doses of sex [including lesbian frolics] and graphic violence to the mix. Essentially, the story deals with a group of people - each with a dark secret - who are brought to a remote location with the promise of an inheritance. But everything goes terribly wrong, culminating in a murder spree.
†† Marianne Koch (from FISTFUL OF DOLLARS) steals the show as Vivian, married to Ben but disillusioned by his constant infidelity, now preferring lesbian embrace. Interestingly, this would be Ms Koch's final feature film [after two decades of acting]. After this movie, she returned to medical school, got a degree and today is a doctor practicing in Germany.
†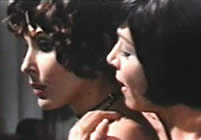 ††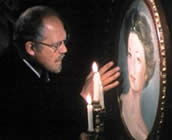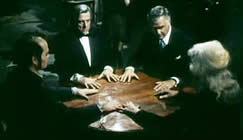 ††

An Italian/German co-production, Italian language with English subtitles; widescreen format, uncut (88 minutes), DVD encoded for ALL REGION NTSC WORLD FORMAT. Extras include theatrical trailers.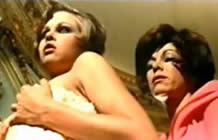 ††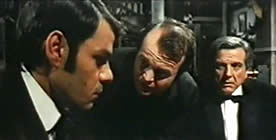 ††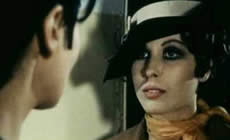 Violence/Nudity/Lesbianism
For Mature Audiences