No Law.   No Control.  No Help.   No Rules.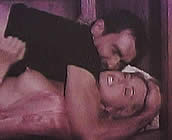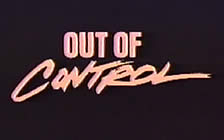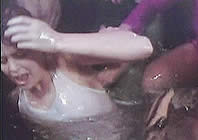 director: Allan Holzman
starring: Betsy Russell · Martin Hewitt · Claudia Udy · Andrew J Lederer · Jim Youngs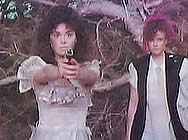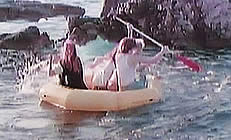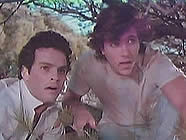 Keith is a high school senior from a wealthy family. He has promised his girlfriend Chrissie (and a handful of closest friends) a Prom weekend they'll never forget. After the big dance, they board his family's private plane and head for a Pacific resort. Enroute, the airplane crashes into the sea. However, problems have just begun for this group of teens. Stranded on an uninhabited, isolated island, they find themselves at the mercy of a dangerous smugglers, a band of irrational criminals with a lust for sex and violence.
This film was initially conceived as a 'teen actioner' but after the MPAA slapped it with an 'R' Rating, the movie suddenly ran into distribution difficulties. It never received the notoriety it deserved. This was a first venture helmed by Allan Holzman who has since enjoyed a 30+ year editor career with Steven Spielberg and Roger Corman. The cast is punctuated by the appearance of two significant female leads... 1. Betsy Russell who had just established herself in the runaway drive-in hit AVENGING ANGEL [she went on to star in the SAW movies as Jill Tuck, the wife of the Jigsaw Killer] and 2. Claudia Udy, the sexy Canadian starlet who - a year earlier - played Joy Laurey in Sergio Bergonzelli's JOY and would go on to star in both of Gerard Kikoine DRAGONARD films.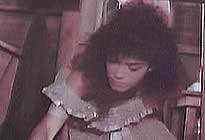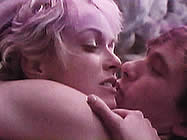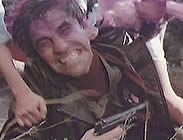 An American film in English language; fullscreen format, uncut (78 minutes),
DVD encoded for ALL REGION NTSC WORLD FORMAT. Extras include trailers.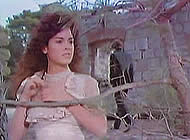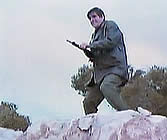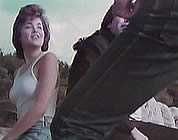 Graphic Violence/Nudity/Sexual Situation/Drugs/Torture
For Mature Audiences