Three Women Captured and Imprisoned by a Gang of Flesh Traffickers lead a Bloody Rebellion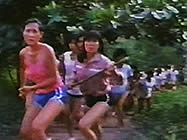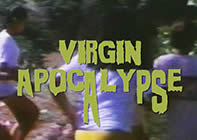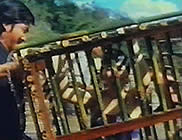 Original Indonesian / Chinese Title: LING YE [Anger]
also known as ANGELS WITH GOLDEN GUNS and TERROR IN A WOMAN'S PRISON

director: Pasan Leung
starring: Eva Bisset · Emma Yeung · Hok Nin Lau · Shek-Ching Law (as Danny Law) · Maria Ho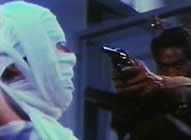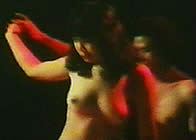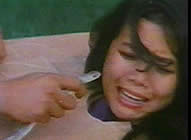 With hatchet edits and tons of pan-and-zoom camera work, this Asian film emerges as an accidental homage to Jess Franco. But, frankly, the pedestrian cinematography adds to the overall trashy effect. Boss Ho King (played by director Pasan) is deeply involved in the flesh racket, supplying prostitutes and 'thrill kittens' to the seedy underworld. Eventually three of the captive women lead a bloody rebellion and then join an adventurous detective for the ultimate revenge (which involves a rather unconventional use for firecrackers.
Director Pasan Leung is better known as actor Shan Pa (who co-starred in numerous Jackie Chan projects). He wore the director's hat only a few times [somehow not a big surprise]. Here, he's made one of the sleaziest Hong Kong films, with an abundance of nudity (especially during a bizarre love dance to the song Je T'Aime), bamboo-box torture, cheap sex and sordid S&M sequences.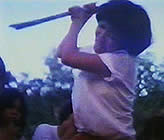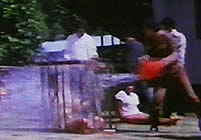 A Hong Kong film in English dubbed language; fullscreen format, Uncut version (87 min.), DVD encoded for ALL REGION NTSC WORLD FORMAT, playable on any American machine. Extras include theatrical trailers.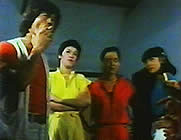 Sexual Situations/Nudity/Rape/Torture/Sexual Brutality:
Recommended for Mature Audiences Only