A Remarkably Good Spaghetti Western with
Edd Byrnes and George Hilton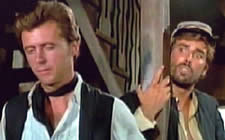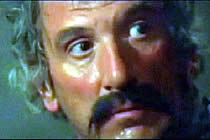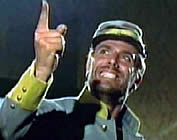 director: Nando Cicero
starring: Edd Byrnes · George Hilton · George Martin · Milo Quesada · Monica Randall · Gerard Herter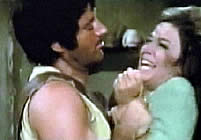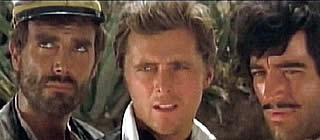 This is the third (and final) Spaghetti Western with Edd Byrnes, US television star who played Kookie in the long-running Warner Bros' 77 SUNSET STRIP series (see cover of 1959 fan magazine to the right). He comes across as very likable in this movie, probably because he shows more confidence than in his earlier Enzo G Castellari films. After this movie, Edd returned to the USA and appeared in a landslide of TV shows (from MANNIX to MARCUS WELBY, POLICE STORY to ADAM 12). He would only make one more motion picture (playing Vince Fontaine in GREASE, 1978) before retiring in 1999.



Here is the story of three friends: a defrocked priest (and explosives expert) known as Frank the Preacher (Hilton), a sharp-shooting bandit called Chattanooga Jim (Byrnes), and a Mexican horse thief named Fidel Ramirez (Martin). Unlike the characters in many Euro-westerns, these men are unshakably loyal to each other. Instead, it's them against everybody else. Specifically, against El Primero and his vicious outlaw gang, the Union Army, the Southern Army, a band of Confederate traitors led by Major Lloyd, and Annie, a young woman who blames them for the death of her parents.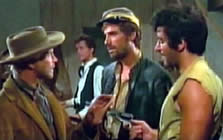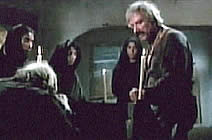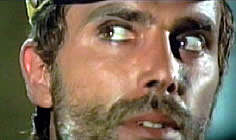 An Italian production in English language; widescreen format, totally uncut version (91 min.), DVD encoded for ALL REGION NTSC, playable on any American machine. Extras include trailers.