One of the Last and Truly Great Examples of the traditional Italian Thriller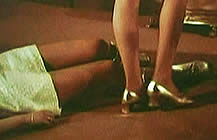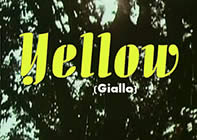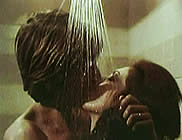 Original Japanese Title: GIALLO [Yellow]
also known as THE ITALIAN THRILLER and LE CUGINE [Cousins]

director: Gianfranco Baldanello    |     editor: Bruno Mattei
starring: Lisa Seagram ˇ Maurizio Bonuglia ˇ Caterina Barrbero ˇ Franco Ricci ˇ Renato De Carmine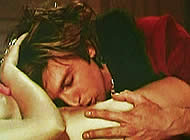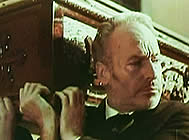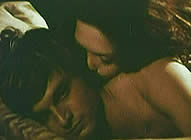 Initially, between 1964-1970, the Giallo (Italian thriller) was the forerunner of today's 'erotic thriller,' with a plot defendant on immoral themes, devious schemes, multiple plot twists, and plenty of sex (as exemplified by Lucio Fulci's excellent PERVERSION STORY). All that changed with a new wave of explicit directors (ie, Dario Argento, Lamberto Bava, Sergio Martino, et al) and the Giallo became more of a horror-crime film in the early seventies. Here, now, is a rare opportunity to see and enjoy one of the OG Italian thrillers, perhaps the last of its kind.
Hippie young woman Valentina moves from England to Paris on a lark. She immediately meets and marries Pierre. A short time later, her grandfather dies and they go to the family funeral, hoping for a big inheritance. At the family estate, Valentina meets Marta, her long-lost (and uptight) cousin who had been dedicated to taking care of the patriarch for all those years. During the reading of the will, Marta is in for quite a shock as the entire inheritance is left to her (undeserving) hippie cousin. Marta is despondent and in her confusion she succumbs to sexual advances from Pierre. The seduction was part of a game contrived by Valentina. But then, suddenly Valentina is found murdered...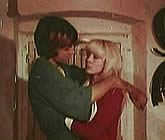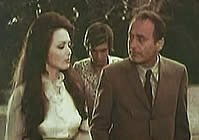 An Italian film with English subtitles; fullscreen format, uncut version (80 min.), DVD encoded for ALL REGION NTSC WORLD FORMAT, playable on any American machine. Extras include theatrical trailers.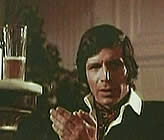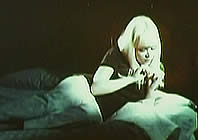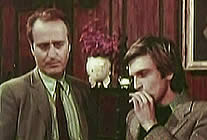 Sexual Situations/Nudity:
Intended for Mature Audiences