Mean-Spirited Exploitation from One of Japan's Legendary Directors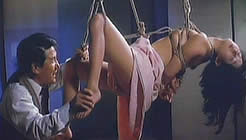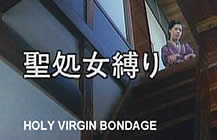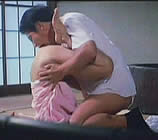 Original Japanese Title: SEI SHOJO SHIBARI [Holy Virgin Bondage]

director: Mamoru Watanabe written by Banmei Takahashi
starring: Mayuko Hino · Naomi Oka · Kayoko Sugi · Shiro Shimomoto · Hachiro Tsuruoka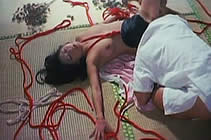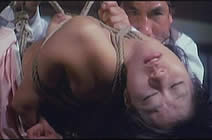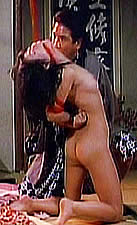 A 16 year-old girl named Aya is infatuated with the proletarian politics of working-class rebel, Miyata. Her sister Sono believes the boy is not a good influence and she allows her 'Master' (a powerful Judge with whom she is a mistress) to arranged for the authorities to kill Miyata. After the boy's death, Aya tries to take revenge against the Master but gets arrested for attempted murder. Due to the Master's influence, Aya is sentenced to house arrest... at the Master's home (!). She is soon raped and introduced to bondage and extreme sexual abuse.

Mamoru Watanabe knows how to make a great-looking movie. He is an actor-turned-director who graduated with honors from prestigious Waseda University. He began working for a Japanese TV network (as a scripter) in 1965, but lost the job after a fistfight with director Michiyoshi Doi, an event that resulted in getting blacklisted from television work. Mamoru moved to motion pictures and helmed his first film Abazure [Hussy] in late 1965. Over the next four decades he made 150 movies - including some mainstream hits [i.e., Cold Blood in '84 and Crimson Flower in '93] but he never stopped directing erotica. Mr Watanabe died at age 82 in December 2013.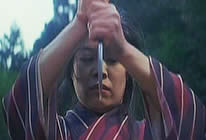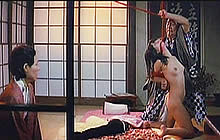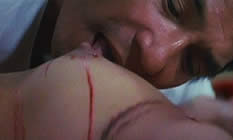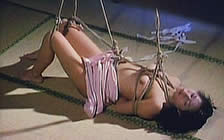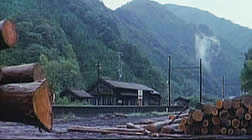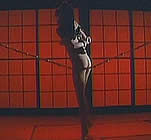 A Japanese film with English subtitles; widescreen format (16:9), uncut version (64 min.), DVD encoded for ALL REGION NTSC WORLD FORMAT, playable on any American machine. Extras include theatrical trailers.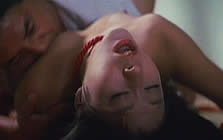 Strong Sexual Situation/Nudity/S&M/Bondage/Sexual Brutality/Rape:
Intended for Mature Audiences Only