Like Giallo in Venice and 5 Women for the Killer,
this Thriller has the reputation for its Brutal Sexuality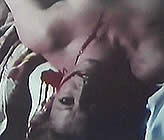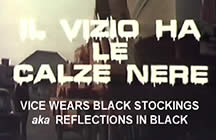 Original Italian Title: IL VIZIO HA LE CALZE NERE [Vice Wears Black Hose]
also known as REFLECTIONS IN BLACK

director: Tano Cimarosa
starring: John Richardson · Dagmar Lassander · Magda Konopka · Giacomo Rossi-Stuart · Daniela Giordano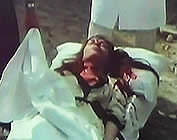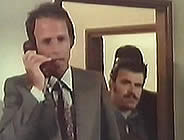 This lurid, brutal (even misogynist) Italian thriller from director Tano Cimarosa is pure sexploitation, generally considered one of the most extreme from the Euro Giallo heyday. The film starts as a young woman (Daniela Giorano) opens the door to a knife-wielding, black-gloved psycho and is brutally murdered. From then, the killer continues to graphically butcher the female friends of Leonara (Dagmar Lassander), a photographer who prefers to share her bed with other women even though she's married to Gia Anselmi (Giacomo Rossi-Stuart). The bloody case is investigated by Detective Lavina (John Richardson) and his assistant (played by director Cimarosa).

This film was the debut project for Tano Cimarosa; he would helm only two more. Tano was better known as a supporting actor who appeared in 65+ movies between 1963-2008, most recognized for his bit-parts in Star Maker and Cinema Paradiso. Mr Cimarosa died from a stroke at age 86 in May, 2008.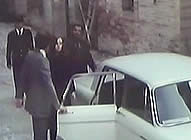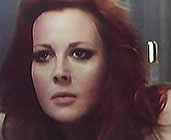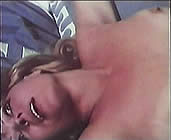 An Italian film with English subtitles; fullscreen format, uncut (90 minutes),
DVD encoded for ALL REGION NTSC WORLD FORMAT; extras include theatrical trailers.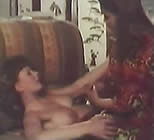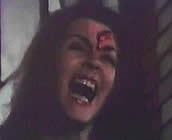 Sexual Themes/Nudity/Graphic Violence/Gore/Sexual Brutality/Lesbianism
For Mature Audiences