Hardcore sex (XXX) mixed with British Rock 'n' Roll!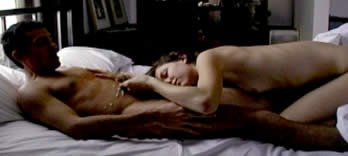 director: Michael Winterbottom
starring: Kieran O'Brien · Margo Stilley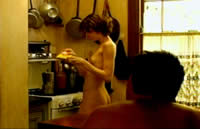 ·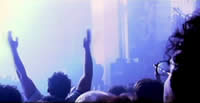 The first sexually explicit (XXX) "mainstream" film to receive a British theatrical-performance certificate. This is a powerful look at the lives of two young people who share a summer of heated lovemaking amidst the vibrant London music scene.
Featuring newly recorded concert footage from Dandy Warhols, Franz Ferdinand, Bobby Gillespie, Michael Nyman, Black Rebel Motorcycle Club and The Super Furry Animals.

Director Michael Winterbottom is a avid admirer of German New Wave films, especially drawn to their improvisational element as evidenced in his hand-held (sometimes digital) photography and roughly edited jumps between scenes. Mr Winterbottom is also deeply attracted to music and erotica, as evidenced here. Also see his Rachel Weisz erotic thriller I WANT YOU.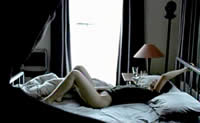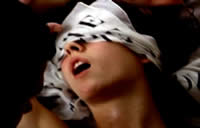 A British film; widescreen (1.85:1), uncut (70 min.) version in DVD encoded for REGION ONE, playable on any American DVD machine; in English Language with Spanish subtitles as an option; extras include interview with the director, trailers and concert performance options.

Adult Material/Graphic sex (XXX):
You must be 18 to purchase or watch.