SEXO SANGRIENTO has the reputation of being the 'Holy Grail' for horror fans.
It has garnered considerable notoriety over the years even though few people have actually seen it.
While this print is far from pristine, it is one of the few known copies to exist.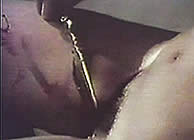 This is the only version with English subtitles available Internationally.

The images on this page are screenshots which reflect the quality of the print.

Original Spanish Title: SEXO SANGRIENTO [Bloody Sex]
also known as BLOODTHIRSTY SEX

director: Manuel Esteba (Manuel Esteba Gallego)
starring: Mirta Miller · Ovidi Montllor · Diana Conca · Viki Palma · Rosa Romero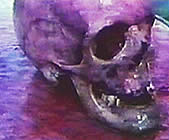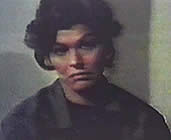 Although not as exploitative as the title (nor it's reputation) may indicate, this seldom-seen horror film does create a high level of tension and atmosphere while delivering a story of paranormal shocks, lesbian frolics and grisly slaughter. Specifically, the film became notorious for the graphic blade-to-vagina scene which eliminates one of the female characters but the real plot deals with two college coeds who find themselves at the mercy of a demented painter after their car breaks down in an abandoned Spain village.

Two lesbian lovers, Norma and Andrea, meet up with school friend Laura to explore a ghost town in Northern Spain. After car troubles, they take refuge at Laura's house where her mother - a painter named Maria - is hiding a very dark secret. Clairvoyant Andrea recognizes the existence of a sinister force but is unable to stop the carnage.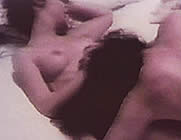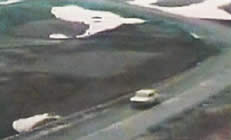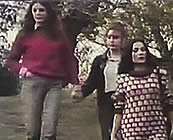 Director Esteba had an uneven career. He was often too ambitious for his projects - like this one - and in his zeal to produce a sexy, gore-infused opus [celebrating the more liberal post-Franco years] ended up making a film which suffered from countless censorship problems, not to mention production woes. He is probably best known for the Spaghetti Western Twenty Paces to Death (1970), directed as Ted Mulligan. Mr Esteba died at age 68 in February 2010.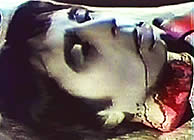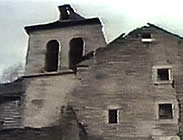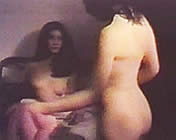 A Spanish film with English subtitles; fullscreen format, uncut (82 minutes),
DVD encoded for ALL REGION NTSC WORLD FORMAT; extras include trailers.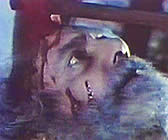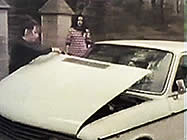 Sexual Themes/Nudity/Graphic Violence/Gore/Sexual Brutality/Lesbianism
For Mature Audiences Only