A Mind-Boggling Indonesian Fantasy starring Suzzanna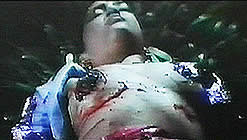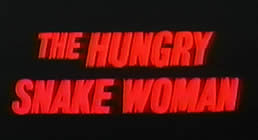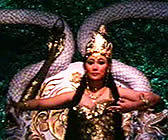 Original Indonesian Title: PETUALANGAN CINTA NYI BLORONG [Snake Woman Love Adventure]

director: Sisworo Gautama Putra
starring: Suzzanna · Advent Bangun · George Rudy · Nina Anwar · Dorman Borisman · S. Bono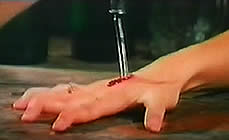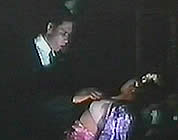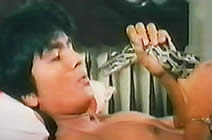 There's no plot deficiency here. If anything, it's quite the opposite. Too many story tangents reside inside this Indonesian movie (at one point, even Dracula inexplicably shows up to mutilate a young woman). Initially, the plot centers on Brian, a man who doesn't understand why his girlfriend doesn't want to 'get serious' (have sex) with him. Without realizing that the problem lies squarely on his brutish behavior [no girlfriend wants to get stabbed in the hand], Brian believes money and power will win her over. While wandering through a nearby forest, Brian stumbles upon Nilla, the Snake Queen, who promises great wealth if eliminates her rival, the Snake Woman. Eventually, Brian finds the Snake Woman who makes him a more substantial promise with a grislier downside. Meanwhile, there's ritual killing, blood drinking, human transformation, phony mediums, hallucinogenic drugs, and much much more - most of which doesn't actually fit well into the basic story. But, what the hell, you couldn't ask for more.
Suzzanna (born Suzanna Martha Frederika van Osch) initially came to Indonesia from the West Indies. Her exotic looks landed roles in numerous fantasy and horror films before she became that country's B-Queen. She is best known for the starring role in QUEEN OF BLACK MAGIC for which she used the J. P. Suzanna alias. Suzzanna died on her birthday in October 2008 at age 66.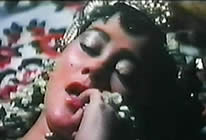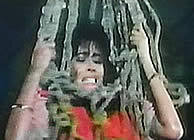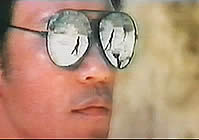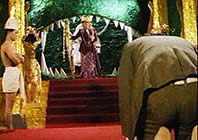 An Indonesian film, in English language with burnt Japanese subtitles; widescreen format, uncut
(82 minutes), DVD encoded for ALL REGION NTSC WORLD FORMAT. Extras include trailers.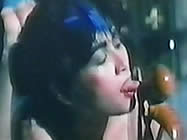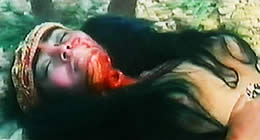 Violence/Nudity/Sexual Brutality/Rape
For Mature Audiences