Three Escaped Female Prisoners Find Mayhem on their Journey to Tokyo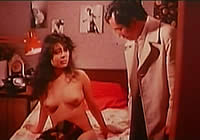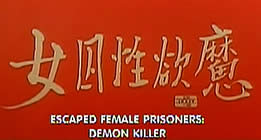 Original Japanese Title: JOSHUU SEIYOKUMA [Female Prisoners: Sex Demon]
also known as FEMALE PRISONERS: DEMON OF SEX and THE THREE ESCAPE

director: Seiji Izumi
starring: Rei Minami · Reika Maki · Maki Koyama · Masamichi Kusunoki · Kazuo Yamane · Kazuo Endo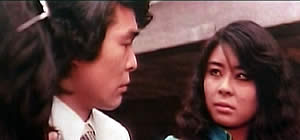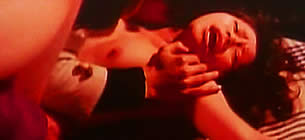 Director Seiji Izumi, born in 1946, has a long filmmaking history. Today, he is considered one of Japan's greatest directors [with blockbuster hits like Saya No Iru Toshizu (Perspective With Saya)] but his roots lie squarely in the lurid world of Pink Cinema. This is general considered one of his best motion pictures from that period.
As the film opens, three young women - Maki, Toshie and Reiko - escape from prison. Their goal is to reach Tokyo where Maki plans to seek vengeance against her ex-boyfriend's rapist father. The trio has another reason for their trek: One of them, Reiko, is suffering from amnesia and they hope an encounter in Tokyo will bring back her memory. But sometimes the brain shuts down for a reason... and it's best not to force an ugly situation.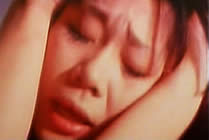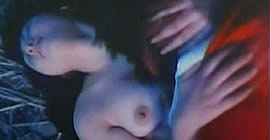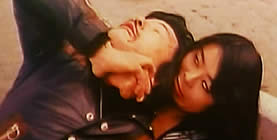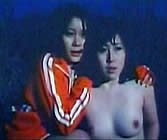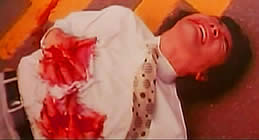 A Japanese film with English subtitles; widescreen format, uncut (62 minutes),
DVD encoded for ALL REGION NTSC WORLD FORMAT. Extras include trailers.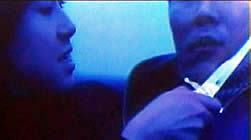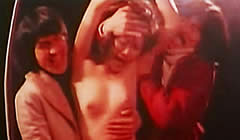 Graphic Violence/Nudity/Sexual Brutality/Rape/Torture/Bondage
For Mature Audiences Only