A Mega-Rare Erotic 'Ghost' Thriller from Renato Polselli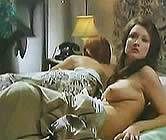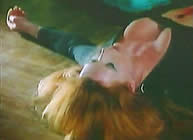 Original Italian Title: GIOCHI EROTICI DI UNA FAMIGLIA PER BENE
[Erotic Games of a Respectable Family]
Alternate Italian Title: UNA STORIA AVVINCENTE [A Thrilling Story]
Spanish Title: JUEGOS EROTICOS AMORALES [Erotic Love Games]

director: Renato Polselli (as Francesco Degli Espinosa)
starring: Donald O'Brien · Erika Blanc · Malisa Longo · Maria D'Incoronato · Gianni Pulone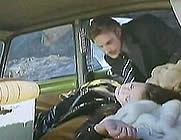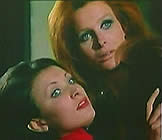 Successful divorce attorney Riccardo returns home one evening to catch wife Elisa in bed with her lover. The mysterious suitor manages to escape - unidentified - through the window. Riccardo, determined no to deal with a messy divorce, takes revenge by drugging his wife while making love and stuffing her body into a sack, dumping it in a lake. Later, Riccardo meets a young woman named Eva. She moves in and they become lovers. A short time later, his 16 year-old niece shows up asking to see Aunt Elisa; Riccardo explains that she is away on an extended cruise. A bit later, she answers the telephone and begins having a conversation with his murdered wife...
Renato Polselli takes the writing credit for this film but hides behind an odd alias for the director's credit. Perhaps this was the result of the studio being reluctant to call this a Polselli film because of the censorship problems he was having with his hardcore ventures THE REVELATIONS OF A PSYCHIATRIST ON THE PERVERSE WORLD OF SEX and OSCENITA. But all the Polselli trademarks are here: quirky acting, odd closeups, the garish colors (does anybody really have a house with red walls?) not to mention the dreamy implausible plot structure. He usually directed films under the pseudonym 'Ralph Brown' and is best known for VAMPIRE OF THE OPERA, DELIRIUM, THE TRUTH ACCORDING TO SATAN and BLACK MAGIC RITES AND SECRET ORGIES OF 14th CENTURY. As his career continued, Mr Polselli films [including this one] became more excessive; some critics wrote that he had gone insane. Renato Polselli died of natural causes at age 84 in October of 2006.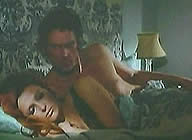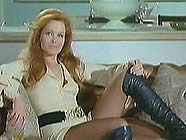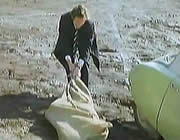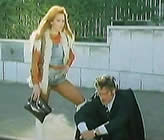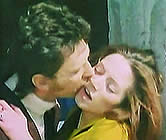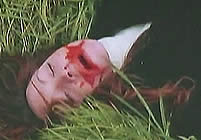 An Italian film with English subtitles; widescreen format (16:9), uncut (81 minutes),
DVD encoded for ALL REGION NTSC WORLD FORMAT; extras include theatrical trailers.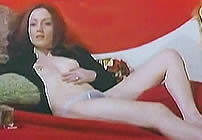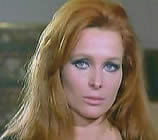 Sexual Themes/Nudity/Violence/Sexual Brutality
For Mature Audiences