Mean-Spirited Erotic Thriller from Louis Soulanes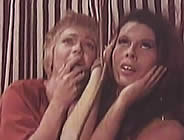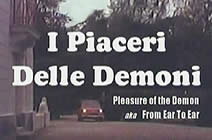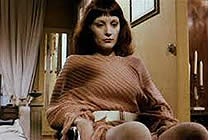 Original French Title: LES COUSINES [The Cousins]
Original Italian Title: I PLACERI DELLE DOMONI [The Pleasure of the Demon]
Released in the United States (an edited print) as : FROM EAR TO EAR

director: Louis Soulanes
starring: Nicole Debonne · Daniele Argence · Solange Pradel · Liliane Bert · Robert Lombard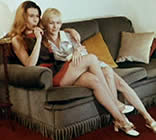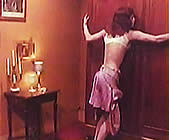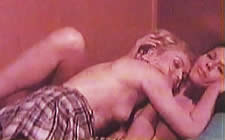 A mean-spirited, erotic thriller from French director Louis Soulanes. Nicole Debonne stars as Elisa, a young woman who lives in a remote country home with her mother, emotionally disturbed sister Lucile, and cousin Josine [also her lover]. Men are in scarce, except for the ones who come around occasionally with a couple bucks to poke Elisa when mother's at work. Most of the time, Elisa and Josine are reluctantly taking care of their mute sister, unable to speak or even feed herself since the traumatic death of a childhood friend. The cousins are horrible to poor Lucile, slapping her around, verbally abusing her and forcing her to engage in their marijuana toking. When mom goes away on business for a weekend, Elisa and Josine plan a 'swinger's party' that climaxes in something other than an orgy. Fearing disclosure from Lucile, the two cousins try to scare her to death.
Louis Soulanes was best known as a French cinematographer, often working under the pseudonym Louis de Coulonges. As a director, he helmed only a handful of films. His debut film was the (now) classic erotic comedy The Fruit is Ripe in 1961. PLEASURE OF THE DEMON would be his final film as he retired shortly after it's release. Mr Soulanes died from natural causes at age 89 in December 2013.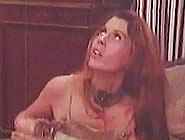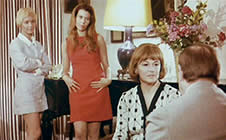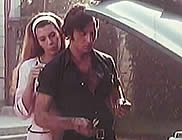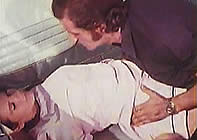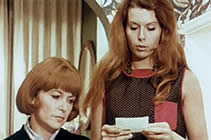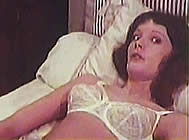 A French/Italian co-production with English subtitles; fullscreen format (4:3), uncut (87 minutes),
DVD encoded for ALL REGION NTSC WORLD FORMAT; extras include theatrical trailers.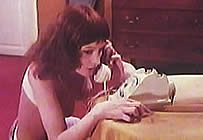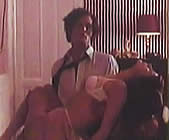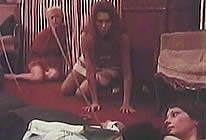 Sexual Themes/Nudity/Violence/Sexual Brutality
For Mature Audiences