Finally! A Beautiful Print of this Notorious Parody!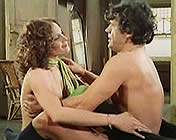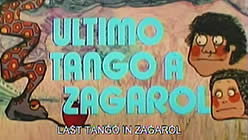 Original Italian Title: ULTIMO TANGO A ZAGAROL [Last Tango in Zagaol]

director: Nando Cicero
starring: Franco Franchi · Martine Beswick · Gina Rovere · Franca Valieri · Ciccio Ingrassia
Director Nando Cicero said he hoped to show the absurd pretension of Bernardo Bertolucci's Last Tango In Paris with this film. He succeeded wildly. But he also created a very funny, sexy, irreverent motion picture which stands on its own and delivers-the-goods far beyond the parody level. Inexplicably, the film manages to ignite the same erotic sparks as the original source material, perhaps amplified by the wicked performance of Martine Beswick, but also undeniably due to Franco Franchi's restrained - even endearing - presence.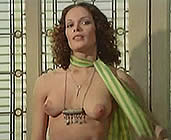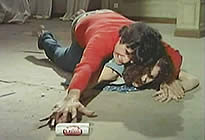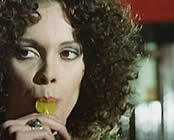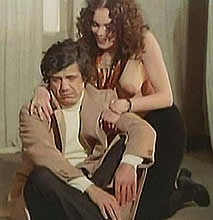 After leaving his shrewish wife, Franco is exploring an apartment where he runs into an unusually quirky young woman. They have sex on the floor and agree to meet again at the same place for a no-strings-attached affair. Each time they get together, their sexual antics become more and more outrageous, stretching into S&M and 'butter' antics. Meanwhile, Franco meets a New Wave television director who uses him for one dangerous stunt after another. And - oh, yes - there's also that discomforting mess with Franco and his wife Margerita, the owner of a run-down hotel, having an affair with the homosexual on the top floor. It's all there in this parody of the Marlon Brando classic fim. But this time, director Cicero sets the scene and then brilliantly twists it into a different - albeit, cockeyed - direction.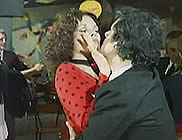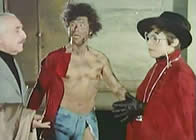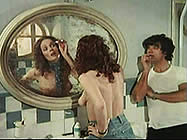 Martine Beswick had the distinction of being a Bond Girl in two different James Bond films: From Russia with Love and Thunderball. That notoriety introduced her to Hammer Studios where she starred in numerous films including PREHISTORIC WOMEN and Dr Jekyll and Sister Hyde. She also made a couple Spaghetti Westerns (BULLET FOR THE GENERAL and JOHN THE BASTARD). Martine will always be remembered to Cult Fans for her performance in Peter Collinson's THE PENTHOUSE. After 65+ films and television shows, Ms Beswick retired from the Entertainment Business in 1995. She owns a moving business in London where she continues to work today.

Franco Franchi starred in over 100 projects as part of an Italian comedy duo with partner Ciccio Ingrassia. He died in December of 1992 at age 64.

Director Nando Cicero was best known for his Spaghetti Westerns, especially RED BLOOD, YELLOW GOLD. He passed away at age 64 in July 1995.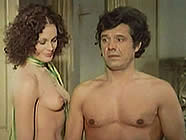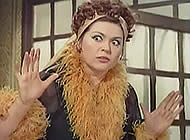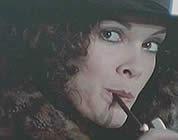 An Italian film with English subtitles; fullscreen format (4:3), uncut (91 minutes),
DVD encoded for ALL REGION NTSC WORLD FORMAT; extras include theatrical trailers.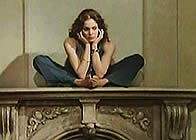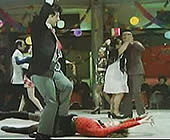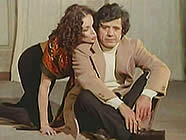 Sexual Theme /Nudity/S&M/Violence/Sexual Brutality
For Mature Audiences