Bud Cort in a Seldom-Scene Italian Drug-Culture Exploitation Film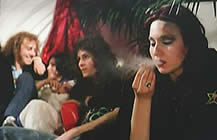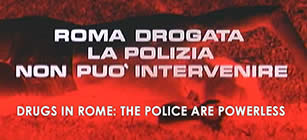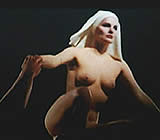 Original Italian Title: ROMA DROGATA: LA POLIZIA NON PUO INTERVENIRE
[Drugs in Rome: The Police Are Powerless]
also known as HALLUCINATION STRIP and HALLUCINATING STRIP

director: Lucio Marcaccini
starring: Bud Cort · Marcel Bozzuffi · Anna Zinnemann · Patrizia Gori · Ennio Balbo · Tom Felleghy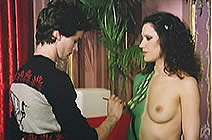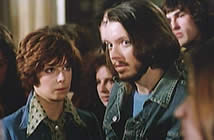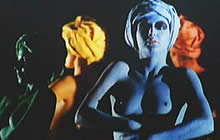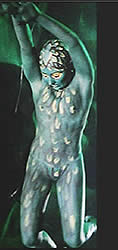 American actor Bud Cort plays an Italian high school student named Massimo. During a swank party, he and his rich girlfriend Cinzia steal an antique box from the study. This thievery brings police detective De Stafani into the mix and he suspects drugs are involved. Sure enough, Massimo and his friends are involved in drugs and other counterculture activities. A pampered friend named Rudy is planning a party and gives Massimo money to secure the hallucinagenics. But Massimo isn't good with cash and instead spends it on a couple of his comrades who need a place to crash. Then, desperate to secure the drugs for the party, he fences the box he had stolen. The party becomes a wild 'happening' but it also brings the cops a bit closer.
It's still a mystery why Bud Cort - while basking in the success of his previous film Harold and Maude. - would travel to Italy for this role [in an unknown director's debut project]. Lucio Marcaccini would never work in Italian cinema again. In fact, before this film, he barely had any association with the industry; his only previous experience was continuity director for RAI's short-lived TV series La Nascita della Repubblica [Birth of the Republic] in 1971. Mr Marcaccini died in 1982 at age 52.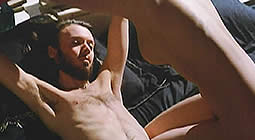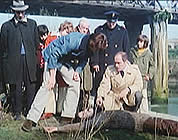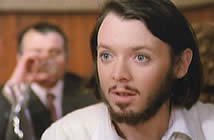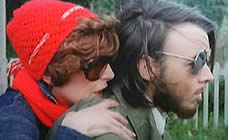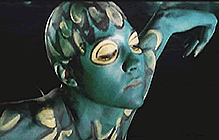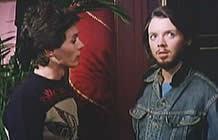 An Italian film in English language; widescreen format (16:9), uncut (90 minutes),
DVD encoded for ALL REGION NTSC WORLD FORMAT; extras include theatrical trailers.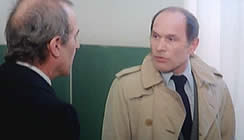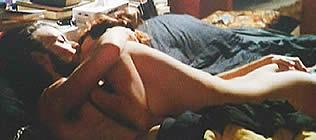 Violence/Adult Situations/Drugs/Nudity
Recommended For Adult Audiences