A Remarkable Cast in Alberto De Martino's Sexy Action Thriller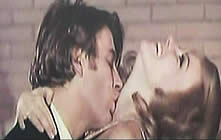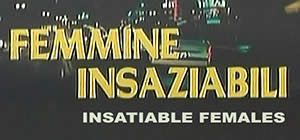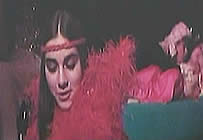 Original Italian Title: FEMMINE INSAZIABILI [Insatiable Females]
also known as: THE INSATIABLES and CARNAL CIRCUIT and PERVERSION

director: Alberto De Martino
starring: Robert Hoffman · Dorothy Malone · Frank Wolff · Romina Power · John Ireland · Luciana Paluzzi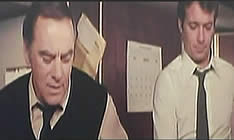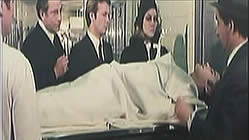 Robert Hoffman plays Paolo Sartori, an Italian living in Los Angeles, who - at the start of the film - is beaten badly by two hoods looking for his best friend Roger. As it turns out, Roger was hiding on the balcony during the ordeal and makes himself known after the thugs leave. Nevertheless, Roger is eventually killed and Paolo is determined to find out why. During his investigation, he is constantly distracted by many of Roger's girlfriends. These are the Insatiable Females. They include a mom (Dorothy Malone) and hippie daughter (Romina Power) - both of whom were sexually involved with Roger - and Mary Sullivan, a secretary (played by former Bond-girl Luciana Paluzzi) who falls in love with both men.
This Alberto De Martino film is a treat from beginning to end. The plot steers from drama to comedy to action to suspense to sleaze without ever losing a grip on the basic story. Robert Hoffman is quite good here (best known for his LONELY VIOLENT BEACH the following year) as is underrated John Ireland and Frank Wolff (who plays an effete homosexual executive). Hollywood star Dorothy Malone (Academy Award winner for the 1956 film Written on the Wind and star of ABC's Peyton Place TV series, 1964-68) is sexy mom Vanessa Brighton and Romina Power (the Italian superstar offspring of actor Tyrone Power) plays her hippie daughter (a role very similar to hers in HOT LOVE OF YOUTH).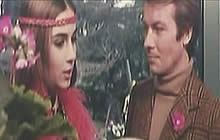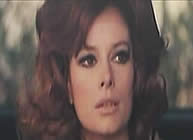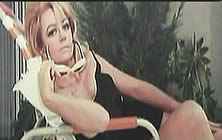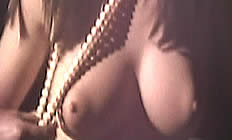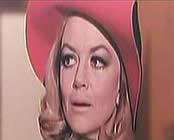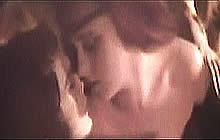 An Italian film in English language; widescreen format (16:9), uncut (102 minutes),
DVD encoded for ALL REGION NTSC WORLD FORMAT; extras include theatrical trailers.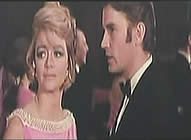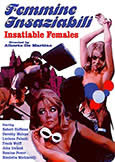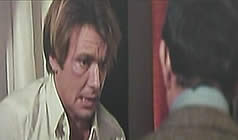 Graphic Violence/Nudity/Drugs/Sexual Brutality
Recommended For Adult Audiences