Tonino Ricci's Inexplicable Explanation for Bermuda Triangle Mayhem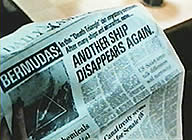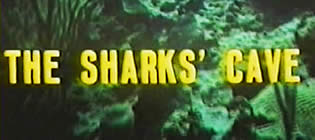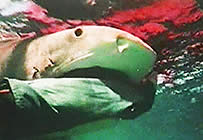 Original Italian Title: BERMUDE: LA FOSSA MALEDETTA [Bermuda: The Cursed Pit]
also known as BERMUDA TRIANGLE OF HELL and CAVE OF THE SHARKS

director: Tonino Ricci (as Anthony Richmond)
starring: Andres Garcia · Janet Agren · Arthur Kennedy · Pino Colizzi · Maximo Valverde · Cinzia Monreale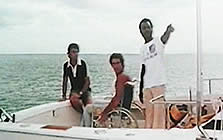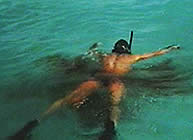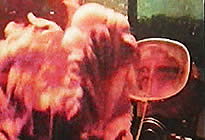 When Andres and his partner are hired to recover valuable cargo from an airplane that went down in the Bermuda Triangle, they face not only human treachery but also the mysterious powers of an underwater civilization. Tonino Ricci's film claims 'to tell the truth about the Bermuda Triangle.' Specifically, a race of minuscule - yet telepathic - aquatic beings live in an underwater city (not unlike Atlantis) and they cause planes and ships to meet a watery end in this treacherous patch of ocean. In addition, these beings also have learned how to mind-control sharks and use them as security guards to stop anyone foolish enough to venture close.
The film ends with this brazen proclamation: "This story is based on the testimony of men who have undergone strange and inexplicable experiences. Many of them now live in seclusion, perhaps because they are considered mentally unbalanced by society, perhaps because the experiences they endured have actually made them different." Tonino Ricci stopped making movies in 1999, after 22 projects over thirty years. He died at age 86, March 2014.

Janet Agren, Swedish-born model, turned to acting after moving to Italy in the late sixties. She made 60+ films over two decades, retiring in 1989. She is best known to genre fans for Umberto Lenzi's EATEN ALIVE and Lucio Fulci's CITY OF THE LIVING DEAD (both 1980). Ms Agren moved from Italy after divorcing her producer husband Carlo Maietto in 1997; she has since made Miami Florida her home.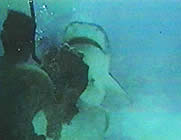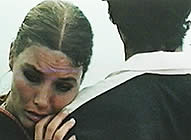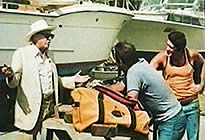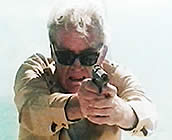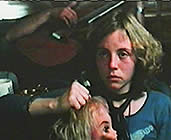 An Italian film in English language; fullscreen format (4:3), uncut (92 minutes),
DVD encoded for ALL REGION NTSC WORLD FORMAT.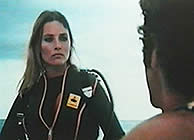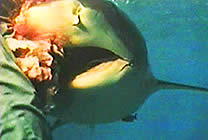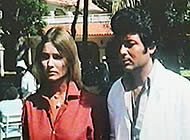 Graphic Violence/Nudity
Recommended For Adult Audiences