A Stylish, Mean-Spirited Horror Film from Gerard Kikoine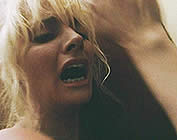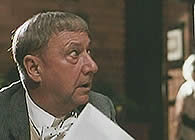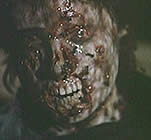 director: Gerard Kikoine
starring: Robert Vaughn · Donald Pleasence · Karen Witter · John Carradine · Nia Long · Ginger Allen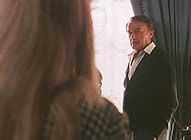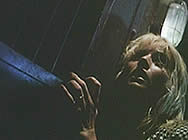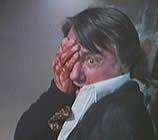 While it's always fun to watch Robert Vaughn spin out-of-control (ala KILLING BIRDS), and interesting to see Donald Pleasence with a head of hair, and John Carradine in his last theatrical role after 350 previous films... make no mistake, this movie really belongs to Karen Witter. She brings elements of anxiety and utter fear to her character of Janet Pendelton, a new teacher at Rvenscroft Institute, a correctional school for girls. She becomes apprehensive after discovering an inordinate number of girls have gone missing. In actuality, they're being buried alive behind a brick wall in the basement. Spurred on by a series of horrific hallucinations, Janet begins to investigate but soon discovers the staff may be quite insane.
Karen Witter later changed her name to Karen Lorre after marrying mega-producer Chuck Lorre [responsible for numerous TV sitcoms including 214 episodes of Big Bang Theory, 245 episodes of Two and a Half Men, 125 episodes of Milke and Molly, et al).
Director Gerard Kikoine is generally considered the King of the 3-Dimensional camera angle, as he often frames his shots with an emphasis on multiple images at various degrees of depth. He probably became so accomplished with this type of camerawork due to years in hardcore (XXX) production where constant close-ups within a defined 'field of perception' are the rule not the exception. Even though he has moved on to mainstream motion pictures today (FLESH AND FIRE, the DRAGONARD series), Kikoine's early adult films (like THE ARRANGEMENT) are exceptional.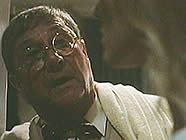 A French/British production in English language; fullscreen format, uncut versions (91 min.), DVD encoded for ALL REGION NTSC WORLD FORMAT, playable on any American machine. Extras include trailer.

    

Graphic Violence/Nudity/Sexual Brutality:
Intended for Mature Audiences