Ann Margret in One of Her Most Revealing Roles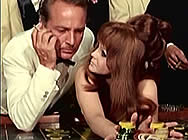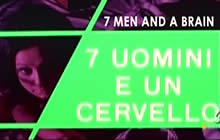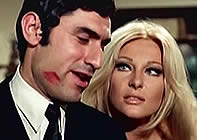 Original Italian Title: 7 UOMINI E UN CERVELLO [7 MEN AND A BRAIN]
also known as CRIMINAL AFFAIR and CRIMINAL SYMPHONY and GREAT ROBBERY CAPER

director: Rossano Brazzi (as Edward Ross)
starring: Ann Margret · Barbara Nichols · Helen Channel · Rossano Brazzi · Lando Buzzanca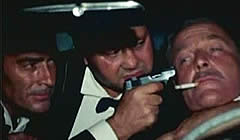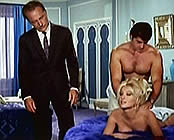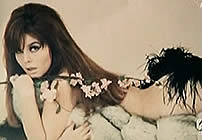 This movie screams 1968 in its color, design, and style. Plus it's got a young Ann Margret who has a difficult time keeping her clothes on. Rossano Brazzi - the star, writer and director here - was an accomplished actor, involved in over 200 projects before his death in 1994. He was best known to English-speaking audiences for his role of Emile de Becque in Rogers & Hammerstein's musical South Pacific (1958). Reportedly, he took some of the money he made in that blockbuster and put it into this crime caper/sex comedy. Here's the story of a master thief who recruits a bunch of crooks to rob ostentatiously rich patrons during the opening night of an opera [after knocking them out with an oxygen- reducer gas pumped into the theater]. He is aided in his venture by a beautiful, perky student from the local University.
Swedish-born Ann Margret was discovered by George Burns in the early '60s. He helped her secured a record deal with RCA. After her first single, 'I Just Don't Understand' hit Billboard's Top 20 in 1961, she was signed to an acting contract with 20th Century Fox. Numerous movies followed (her breakout role was that of Kim McAfee in Bye Bye Birdie, 1963) and in 1964 she played opposite Elvis Presley for Viva Las Vegas. She began a torrid on-again-off-again affair with Elvis, but married Roger Smith [star of the legendary TV show 77 Sunset Strip, 1958-63] in 1968; the two are still together today, 60 years later. She went to Italy to make this film shortly after her career stalled in Hollywood. She stayed in Europe to make one more movie, REBUS with Laurence Harvey before returning to the states. After an American TV Special and a popular Vegas Show in 1971, Ann-Margret was back on top. Interestingly, she was now being treated like an 'actress,' being nominated for two different Oscars over the next decade (for Carnal Knowledge and Tommy).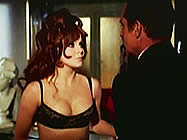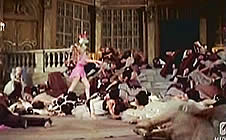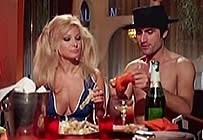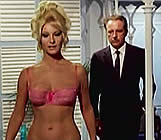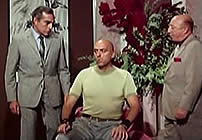 An Italian film in English language; fullscreen format (4:3), (82 minutes), DVD encoded for ALL REGION NTSC WORLD FORMAT. Extras include theatrical trailers.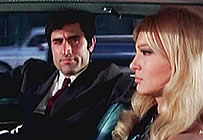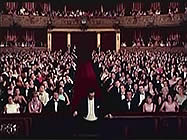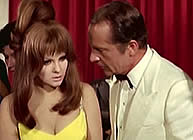 Sexual Situations/Nudity/Violence
For Adult Audiences