Rubi Aiba and Ren Ayase in Lurid Story of Slave Traffickers in Tokyo
FULLY UNCUT - WITH ENGLISH SUBTITLES - FOR ADULTS ONLY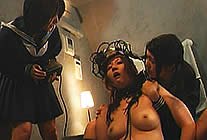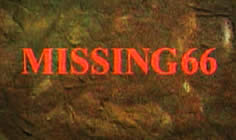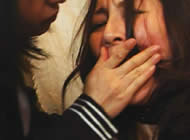 Original Japanese Title: MISSHINGU 66 [Missing 66]

director: Yasuchi Koshizaka
starring: Rubi Aiba (as Ruby Aiba) · Ren Ayase · Yui Tutsumi · Rin Ogawa · Riri Kuribayashi · Kouta Okushima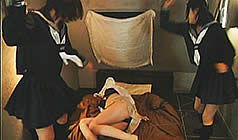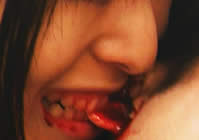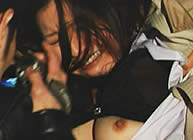 As the film opens, a TV newscast details the bust of a sex trafficking cartel in a swank Tokyo suburb. All the organizers have escaped but the police manage to rescue some of the captured female slaves. Shockingly, the girls have all been contaminated with the deadly MM-89 virus. Fast forward one year: cartel manager Arikawa is rebuilding his empire with the help of Chiaki, the daughter of his mysterious 'principal.' Chiaki has been assigned the task of finding and kidnapping a popular female teacher, brainwashing her into becoming the chief councellor for the newly captured girls. Chiaki targets Miss Mitsuko Sawamura and - with the aid of another student - captures her and embarks on a program of brainwashing, torture and humiliation. This perverse plan soon develops into a whirlwind of murder and madness that puts Chiaki in severe danger.
What a venture into total mayhem! Director Koshizaka, who has spent a decade making similar films, has found his stride here with a quirky story and a very effective cast. Some genre fans will recognize Rubi Aiba from her debut project LOVE KILL KILL (2010) and big-breasted Ren Ayase from her KILLER MOTEL (2013).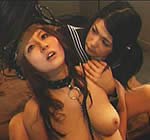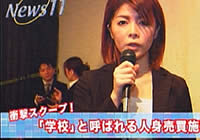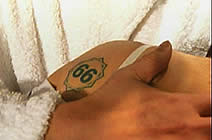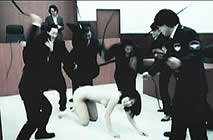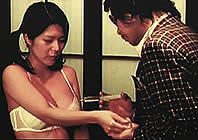 A Japanese film with English subtitles; widescreen format (16:9), uncut (93 minutes), DVD encoded for ALL REGION NTSC WORLD FORMAT. Extras include theatrical trailer.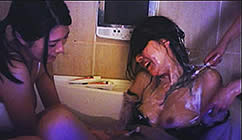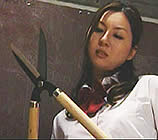 Nudity/Strong Sexual Themes/Drugs/Rape/Sexual Brutality/S&M
For Adult Audiences Only