Anne Heywood's Controversial Transgender Shocker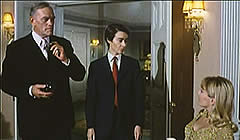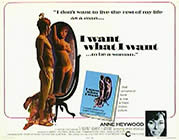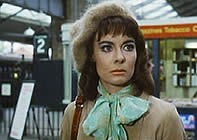 director: John Dexter
starring: Anne Heywood · Harry Andrews · Jill Bennett · Paul Rogers · Michael Coles · Sheila Reid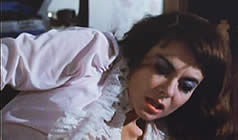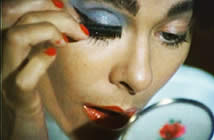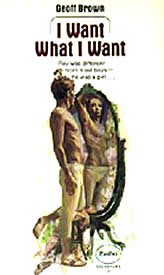 This is the story of Roy, the son of a military officer, who feels trapped inside a man's body. The film details his transition into the woman he always knew he was meant to be. Through trial and error, Roy/Wendy learns the consequences and skills of being a woman as well as a new series of problems.
   Both male and female roles are played by Anne Heywood, a British actress who played 'good girl' roles throughout the '50s and '60s before landing an award- winning starring role in the lesbian drama The Fox in 1969. She next tackled this film but found the theme to be too controversial for the audience. Miss Heywood decided to leave the UK for better acting opportunities in Italy. After a decade of Euro success she married George Danzig Druke. the assistant New York Attorney General, and retired from acting. Today Miss Heywood and her husband live in Beverly Hills California.
   This film is based on the underground novel by Geoff Brown (see cover, above right) and it was helmed by John Dexter, a former actor and director for the British National Theatre. When this motion picture met less-than-enthusiastic [stunned] response from critics and audiences alike, Dexter broke ties with the film industry and concentrated entirely on the theatre. He won numerous awards for his stage work, including Tonys for Equus (1975) and M. Butterfly (1987). Mr Dexter died in March 1990 at age 64.

A British film in English language, widescreen print (16:9); totally uncut version (91 minutes), DVD encoded for ALL REGION NTSC WORLD FORMAT.