Mega-Rare Bruno Mattei film - perhaps, his Best!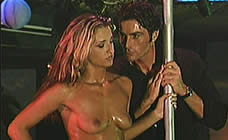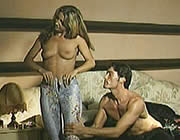 director: Bruno Mattei (as Vincent Dawn)
starring: Emily Crawford · Hugo Barret · Andrea Belfiore · Claudia Taylor · Natalie Kochman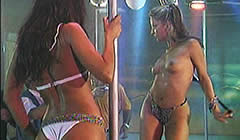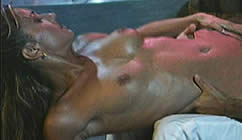 This obscure Bruno Mattei film is - arguably - his best production. It is his 'Beyond the Valley of the Dolls' (for those of you who understand the significance of that accolade). Here, a wonderfully evil villain named Bruno owns the Blue Angel, a successful nightclub that features nude dancing and a variety of other quasi-legal activities. His star performer is Katy, a rather naive beauty who soon finds herself as Bruno's bedmate until his womanizing and sexual cruelty drives her to drugs. And then, ultimately, suicide. His search for a new Queen of Desire leads him to Damy (after eviscerating numerous other candidates). She is a beautiful, sensuous but mysterious girl who harbors a deadly secret... Damy is the sister of Katy and she's seeking vengeance for her death.
The Bruno Mattei was a legend in European exploitation, best known for his horror (HELL OF THE LIVING DEAD, ISLAND OF THE LIVING DEAD, et al) and sleaze JAIL: WOMEN'S HELL, SNUFF TRAP, etc). This 2001 production marked his flirtation with the Sexy Chic Camp genre. Unexpectedly, it's also one of his best films. Bruno Mattei has seldom been so assured in his director's seat. Here is a great looking production, with crisp cinematography, smart editing, and memorable characters punctuated by the nihilistic landscape of the strip club. It would also be among his last projects as Mr Mattei died from a brain tumor six years later in May 2007. He was 75 years old.
Emily Crawford would also star in Mattei's VENETIAN CAPRICE in 2002, while Hugo Barret showed up in 2006 - again as a villain (this time with a shaved head) - for Bruno's THE TOMB.

An Italian film with English subtitles, widescreen print (16:9); totally uncut version (92 minutes), DVD encoded for ALL REGION NTSC WORLD FORMAT. Extras include trailers.