The Caribbean island of St Joseph's echoes with the Vicious Crack
of the split-tongued Whip called the Dragonard!
DOUBLE FEATURE
Two Complete Movies in a Special Estended DVD Package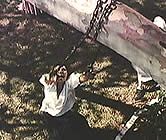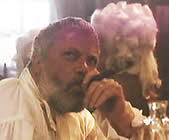 FILM #1
DRAGONARD (1987)
director: Gerard Kikoine
starring: Oliver Reed · Eartha Kitt · Annabel Schofield · Claudia Udy · Patrick Warburton
FILM #2
MASTER OF DRAGONARD HILL (1987)
director: Gerard Kikoine
starring: Oliver Reed · Eartha Kitt · Herbert Lom · Kimberly Sessions · Claudia Udy · Patrick Warburton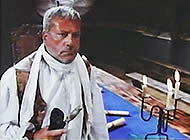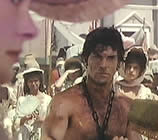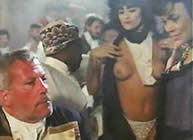 Here are two complete films [shot back to back] based on the bestselling books by Rupert Gilchrist. Both benefit from essentially the same cast continuing their nefarious exploits on the British controlled slave island of St Jopseph's circa 1747. And both movies are stylishly directed by French filmmaker Gerard Kikoine. Oliver Reed is the raving Captain Shanks while Eartha Kitt is Naomi, the owner of a posh bordello.
However, the real story (in #1) deals with handsome rebellious political prisoner, Richard Abdee, a white man who is auctioned off as a slave. After getting caught having sex with his master's wife, he is sentenced to 100 lashes from the dreaded Dragonard whip. The sentence was thought to be fatal [no one had lived beyond 75 lashes], but Abdee survives and later joins black slaves in an island revolt.
Lots of sleaze, a commanding scene-chewing performance from Oliver Reed and a number of very nasty whip scenes accentuate the impact of #2. The story centers on Reed's Captain Shanks who murders a man after losing a fortune to him at the poker table. However, the man's daughter accuses a black slave of the murder after the stud bolted during a sexual rendezvous All the confusion allows Captain Shanks to get himself appointed Governor of the island and he abuses his power mercilessly.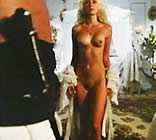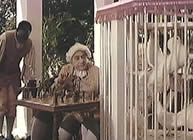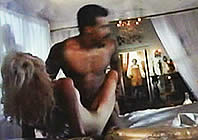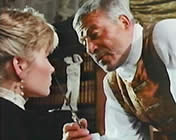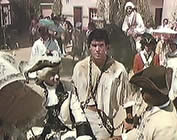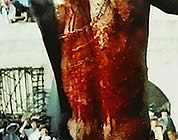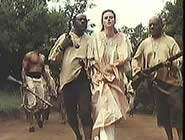 A French/American coproduction in English language; two complete films; fullscreen format, uncut versions (93 + 92 min.), DVD encoded for ALL REGION NTSC WORLD FORMAT, playable on any American machine.

    

Sexual Situations/Graphic Violence/Nudity/Whipping/Sexual Brutality:
Intended for Mature Audiences