Mimsy Farmer in a Controversial Coming-of-Age Film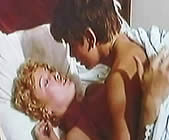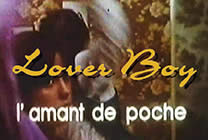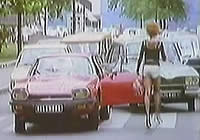 Original French Title: L'AMANT DE POCHE [Lover in the Pocket]

director: Bernard Queysanne
starring: Mimsy Farmer · Pascal Seller · Andrea Ferreol · Stephane Jobert · Bernard Fresson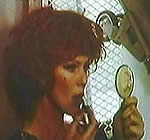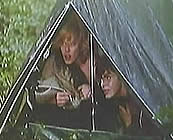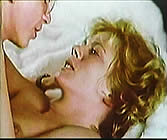 Here is the controversial - yet poignant - story of Julien, a 15 year-old boy, who meets and becomes infatuated with Héléna, an'older' woman in her mid-twenties. Very soon, Julien loses his virginity to Héléna. Their relationship becomes even more complicated when he discovers that she is a prostitute. Now, Julien must face many obstacles if he is to maintain the love affair. Obviously, his parents are dramatically opposed to the situation , but - more importantly - Julien, himself, must wrestle with the jealousies that mount from knowledge of Héléna's profession.
French filmmaker Bernard Queysanne (born in Morocco) was essentially a television director who specialized in documentaries. He only made three theatrical films, of which this was one his first endeavors. The controversial theme kept it from receiving wide distribution but it won numerous awards in France, Italy and Greece.
Mimsy Farmer was an American blonde actress who played biker chicks, druggies and other 'bad girl' types in the late 60s. Her distaste for U.S. politics - especially the Viet Nam war - convinced Ms Farmer to leave the country and visit her brother who was teaching in London. There, she met Italian scriptwriter Vincenzo Cerami, married him and moved to Italy. Mimsy found International success when Diario Argento cast her in the lead for his giallo Four Flies On Grey Velvet (1971). She continued to work in genre films (including Ruggero Deodato's CAMPING DEL TERRORE) before moving to France in the mid '80s. Ms Farmer, now in her mid-70s, has not made a film since 1991.
An Italian film in English language with Greek subtitles, fullscreen print (4:3); uncut version (92 minutes), DVD encoded for ALL REGION NTSC WORLD FORMAT. Extras include trailers.