A Stunning Italian Giallo with Marisa Mell and Stephen Boyd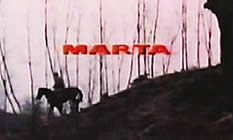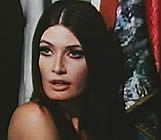 director: Jose Antonio Nieves Conde
starring: Marisa Mell · Stephen Boyd · Jesus Puente · Isa Miranda · Neida Quiroga · Howard Ross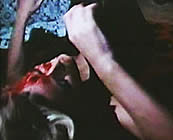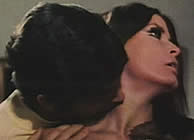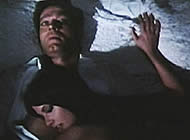 A wealthy landowner haunted by the memory (perhaps, murder by his hand) of his mother has a fling with Marta, a beautiful fugitive who bears a striking resemblance to his missing (perhaps also dead) wife, Pilar. Marisa Mell plays Marta, an unbalanced woman who is captured by wealthy Don Miguel and imprisoned in his massive castle. As the story unfolds, it becomes evident that Marta has come to the remote chateau in search of her sister Pilar who had been married to Miguel. What she discovers will surprise even the most jaded thriller fan.
Besides director Conde's exquisite design and pacing, the film mostly benefits from the performances of both leading actors. Stephen Boyd plays his character with just the right amount of restrain, placid yet engaging while revealing bits and pieces of his Norman Bates personality. When genre fans talk about how great Marisa Mell could be, they are undoubtedly referencing this performance. She holds her own against Stephen Boyd while engaging in two complicated roles... that of both Pilar and Marta. When this film was made, she and Stephen Boy were real-life lovers which obviously allows their screen relationship to crackle with authenticity.
Both actors died at a young age. Mr Boyd passed from a massive heart attack while playing golf in California at age 45, June 1977. As mentioned previously, Marisa Mell was sexually committed to Stephen for awhile in the early seventies. Later she was romantically linked to Alain Delon, Warren Beatty, Robert Evans, Roman Polanski, Jess Franco and the Shah of Iran. Throughout much of her life Marisa was also dangerously addicted to cocaine, often resulting in legal problems. Miss Mell died from throat cancer at the age of 53 in May 1992.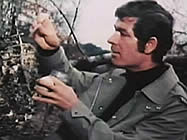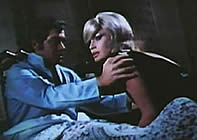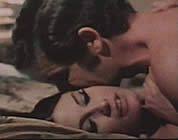 An Italian film in English language; widescreen format (16:9), uncut (94 minutes), DVD encoded for ALL REGION NTSC WORLD FORMAT. Extras include theatrical trailers.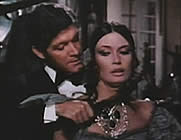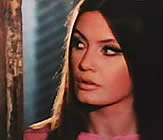 Adult Material/Strong Sexual Themes/Nudity:
Recommended for Mature Audiences