Takashi Miike directs an Exceptional Actioner!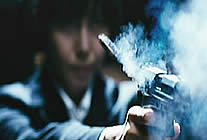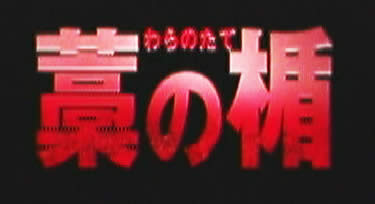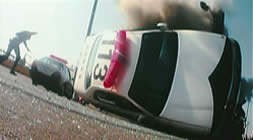 Original Japanese Title: WARA NO TATE [SHIELD OF STRAW]
aka WANTED: 1 BILLION YEN

director: Takashi Miike
starring: Takao Ohsawa · Nanako Matsushima · Taksuya Fujiwara · Masato Ibu · Kento Nagayama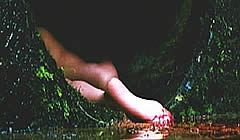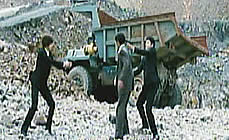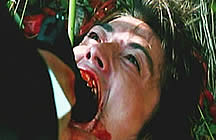 A seven year old girl is brutally murdered. The (apparent) killer - a homicidal pervert named Kiyomaru - is on the lam. The girl's grandfather, an aging multi-billionaire, publicly issues a 1 Billion Yen bounty on the head of Kiyomaru. Realizing that he has a huge target on his back, Kiyomaru goes to the police station in Fukuoka and turns himself in. Now, the problem lies in transporting him from that small rural town to Tokyo for sentencing. With 'bounty hunters' and assassination attempts at every turn, an idealist cop named Kazuki and his partner Atsuko risk their lives to protect the sickest killer in Japan.
Director Takashi Miike is in top form here - more comfortable than usual behind the camera - as he delivers a taunt commercial thriller while still employing in the ever-popular Miike touches. He surrounds himself with a troupe of exceptional actors but of special note is Nanako Matsushim. Here, she plays police officer Atsuko. She is probably best known to Western audiences for the starring role in both RING (Ringu) and RING 2.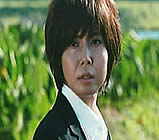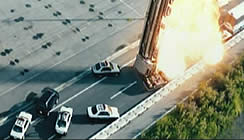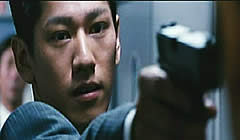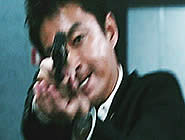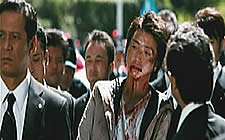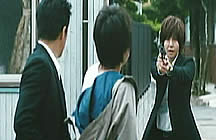 A Japanese film with English subtitles; widescreen format (16:9), fully uncut 117 minutes, DVD encoded for ALL REGION NTSC WORLD FORMAT. Extras include theatrical trailers.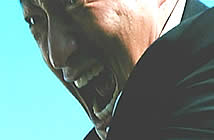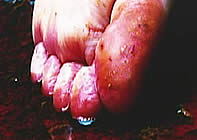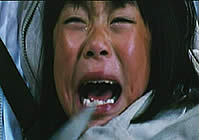 Nudity/Graphic Violence
Intended for Mature Audiences