An Exuberant, Trippy Psychedelic Experience from Zbynek Brynych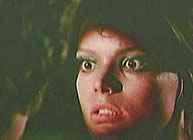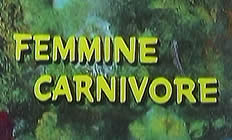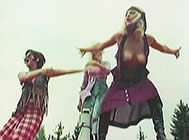 Original Italian Title: FEMMINE CARNIVORE [Carnivorous Females or Carnivorous Women]
aka DIE WEIBCHEN (German/Czech Title: THE FEMALES) and MEAT EATERS and BITCH RULE

director: Zbynek Brynych
starring: Uschi Glas · Irina Demick · Giorgio Ardisson · Francoise Fabian · Pascale Petit · Judy Winter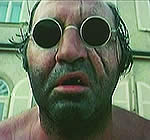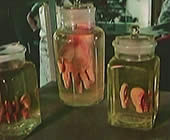 The career of Valerie Solanas ended abruptly in 1968 when she was imprisoned for shooting (and wounding) Andy Warhol. But before that act of lunacy, she was a vocal feminist who had achieved notoriety for writing the underground "instruction" booklet S.C.U.M. Manifesto which argues that "men have ruined the world, and that it is up to women to fix it." To that end, she suggests the formation of SCUM [Society for Cutting Up Men], an organization dedicated to overthrowing and eliminating the male race. That philosophy is taken quite literally here in this incredibly Pop-Art opus from the Czech Republic. (Interestingly, Ms Solanas' book is proudly displayed throughout the movie, especially on the shelf of the Van Maren library.)
Specifically, here is the story of Eve (played with wide-eyed innocence by German starlet Ushi Glas), a young woman who arrives in the scenic town of Van Maren for an extended stay at Doctor Barbara's rest clinic. Eve is immediately surprised by the total lack of men on the premises (with the exception of the deformed gardener) but is not deeply bothered by the observation. Her cure includes numerous LSD sessions which - she thinks - could account for the male body parts she keeps seeing around the place. Eve's treatment is shockingly interrupted when - during a social gathering in the evening - she sees the murder of a male tourist. The police will not listen to her account of the killing and Dr Barbara suggests that she do some light reading on the ways of the praying mantis...
Zbynek Brynych was born in the resort town of Karlovy Vary, Czechoslovakia (now called Czech Republic). and is generally considered one of that country's most important filmmakers. This movie is exuberant in almost every possible way: camera work, lighting, colors, music all capture the trippy psychedelic experience, Where else will a pagan-bra-burning-ceremony and a man-halved-with-a-circular-saw take place in the same movie? Mr Brynych died August 1995 in Prague. He was 68 years old.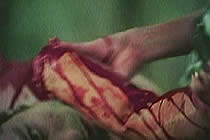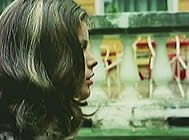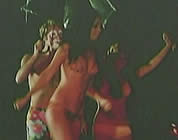 An Italian-German-Czech film in Italian with English subtitles; fullscreen format (4:3), 76 minutes, DVD encoded for ALL REGION NTSC WORLD FORMAT. Extras include theatrical trailers.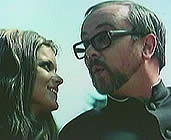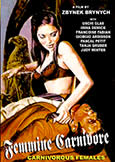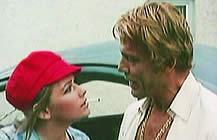 Adult Material/Sexual Themes/Nudity/Sexual Brutality/Drugs
Recommended for Mature Audiences