Sleaze- Maestro Mario Gariazzo (Roy Garrett) directs Florence Guerin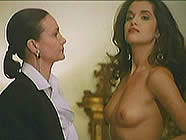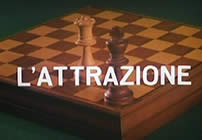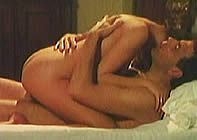 Original Italian Title: L'ATTRAZIONE [The Attraction]

director: Mario Gariazzo (as Roy Garrett)
starring: Florence Guerin · Marino Mase · Martine Brochard · Adriana Giuffre · Ann Mararet Hughes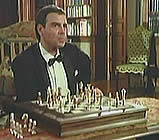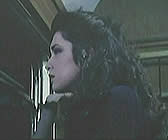 Florence Guerin plays Nadine, a model hired by a top agency for a 'very unusual' photo shoot at the palatial villa of Dr Victor Schneider. Upon arrival, she learns that the doctor's wife, Luciana, organized the session for the purpose of recreating "the forbidden images inside a man's mind, from a woman's point of view." Ultimately, Luciana doesn't believe such a thing is possible but her husband is curious and has encouraged the project. Numerous models have been invited and everyone is instructed to lounge about in various stages of undress for the photographer. After the shoot, the models are escorted out but Dr Victor stops Nadine and challenges her to a high-stakes games of chess. Amused by the request, Nadine agrees (she is secretly a very good player) If she loses, Victor gets to possess her for a night in any way he'd like, but if he looses, he will commit suicide.
Director Mario Gariazzo had a varied career, drifting from genre to genre without ever settling into a particular style or technique (although he did seem to have an obsession with lurid photographer stories). He was initially established, using the alias Robert Paget, in a string of Spaghetti Westerns, (best known for DRUMMER OF VIOLENCE) before dabbling in a variety genres from SciFi (EYES BEHIND THE STARS) to sexy lowbrow SciFi (VERY CLOSE ENCOUNTERS OF THE FOURTH KIND),from a sleazy possession film (SEXORCIST) to a remarkably trashy Giallo (PLAY MOTEL), from and the jungle/ cannibal genre (WHITE SLAVE) to decadent erotica (INTRIGUE OF LOVE). Mr Gariazzo died from cancer in March 2002 at age 71. Exploitation cinema misses him.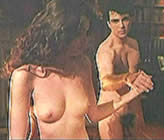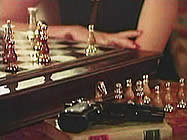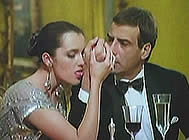 An Italian film in English language; widescreen format (16:9), uncut (87 minutes), DVD encoded for ALL REGION NTSC WORLD FORMAT. Extras include theatrical trailers.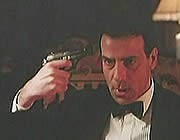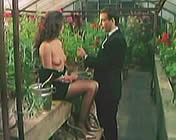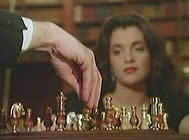 Adult Material/Strong Sexual Themes/Nudity/Lesbianism:
Recommended for Mature Audiences