A Vicious... Sexy... Yet Classy... Thriller from Sergio Martino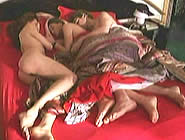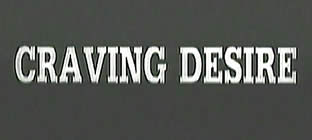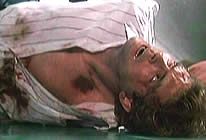 Original Italian Title: GRAFFIANTE DESIDERIO [Hungry Desire]

director: Sergio Martino
starring: Vittoria Belvedere ˇ Ron Nummi ˇ Serena Grandi ˇ Andrea Roncato ˇ Simona Borioni ˇ Viviana Polic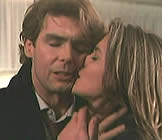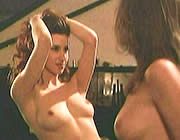 Young and successful Luigi is not prepared for what happens when the doorbell rings. His entire world is about to get turned upside down when he swings open the door to find his cousin Sonia. She has returned to Rome from Venezuela where her parents had been mysteriously killed. The beautiful girl asks Luigi to let her stay with him until she can get her bearings. He agrees. Soon, they find themselves in bed with each other. His fiancé Cinzia isn't happy with the situation, but Luigi is not himself. He has fallen under Sonia's power. He cancels his engagement, thus embarrassing both sets of parents. Sonia convinces Luigi that they aren't really blood-related due to some kind of adultery that happened in their family. He doesn't care one way of the other. Luigi lives only for the excitement of being with Sonia and finds himself doing things (a threesome, a robbery, etc) just for kick. What Luigi doesn't know, however, is Sonia suffers from a serious mental disorder and is capable of cold-blooded violence...
This film was co-written by Martino and genre maestro Umberto Lenzi. It is one of Sergio Martino's final theatrical films, directed a year before his FISHMEN AND THEIR QUEEN. As of this writing, Mr Martino is still active in the Industry (he was born in 1938). Today, he mostly helms television projects, directing numerous TV Movies and episodes of the popular Italian series Carabinieri. Sergio is best known for his Italian thrillers (especially ALL THE COLORS OF THE DARK, TORSO, and BLADE OF THE RIPPER) but he has successfully directed films in a variety of genres for a half century.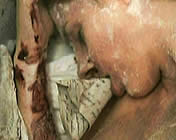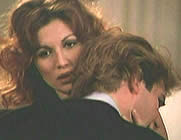 An Italian film in English language; widescreen format (16:9), fully uncut (102 minutes), DVD encoded for ALL REGION NTSC WORLD FORMAT. Extras include theatrical trailers.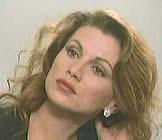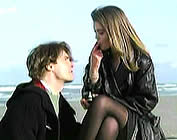 Adult Material/Graphic Violence/Nudity/Sexual Brutality/Drugs:
Recommended for Mature Audiences