Future Euro-Porn Stars together in a Wonderfully Trashy Thriller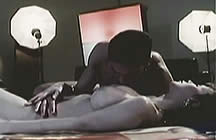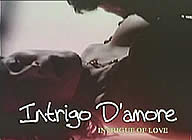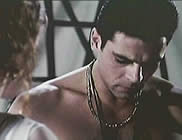 Original Italian Title: INTRIGO D'AMORE [Intrigue of Love]
also known as: INTRIGUES SENSUELLES [Sensuous Intrigue] and FATAL EXPOSURE 2

director: Mario Gariazzo (as Roy Garrett)
starring: Milly D'Abbraccio · Valentine Demy · Gino Concari · Emi Valentino · Paolino Sukova · Daniela Alviani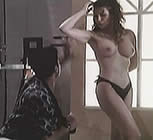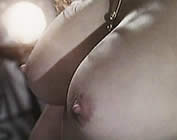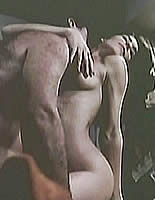 Milly D'Abraccio plays Janet, a wealthy married woman who is disappointed that her marriage has become stale. In hopes of adding a (much needed) spark, Janet decides to hire an erotic photographer to shoot some dirty pictures for her husband. In the middle of the session, she is seduced by the guy. He has a female accomplice who secretly snaps photos for the purposes of blackmail. Nonetheless, Janet now has achieved sexual reassurance and later recommends the camera-guy to another unhappily married friend named Lauren (played by Valentine Demy). This soon results in a very dangerous situation for all involved.
Director Mario Gariazzo had a varied career, drifting artistically without ever settling into a particular style or technique. He found success in Spaghetti Westerns (as Robert Paget) before dabbling in the sexy possession film SEXORCIST, the trashy thriller PLAY MOTEL, and then the jungle/cannibal opus WHITE SLAVE (each under the Roy Garrett alias). Mr Gariazzo died from cancer, March 2002 at age 71.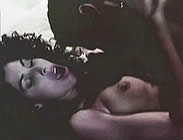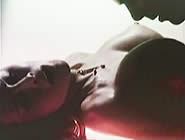 An Italian film; fullscreen format (4:3), Italian language with English subtitles, uncut (90 minutes), DVD encoded for ALL REGION NTSC WORLD FORMAT. Extras include theatrical trailers.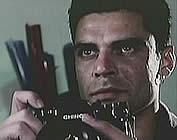 Adult Material/Violence/Nudity/Rape/Sexual Brutality:
Recommended for Mature Audiences