This is an Adults Only Hardcore (XXX) Motion Picture
The film and the images on this page are intended for Age 21 and Older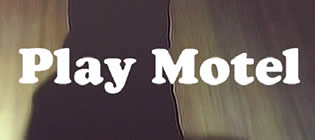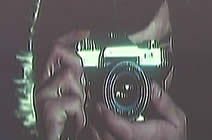 director: Mario Gariazzo (as Roy Garrett)
starring: Ray Lovelock · Anna Maria Rizzoli · Anthony Steffen · Patrizia Behn · Marina Hedman
Please Note: This is the fully uncut 96 minute, English language, explicit [Hardcore XXX] version





After finding the dead body of a strangled/knifed woman in the trunk of their car, aspiring actor Roberto and his girlfriend Patrizia are recruited by Police Inspector De Sanctis to investigate Play Motel, a curious inn where the rich and powerful go to indulge in S&M themed-sex games. They soon learn there's blackmail brewing behind the scenes which causes more dead bodies to clutter the investigation.
Director Gariazzo seems to like these lurid photographer tales as he will use a similar theme a couple years later for his INTRIGUE OF LOVE. He also embraces an alarming disregard for logic in his story [i.e., it's difficult to image a police investigator turning a case over to a young strangers, especially after they have no idea how a body got in their trunk]. And Mr Gariazzo does not shy away from stark exploitation as he punctuates numerous scenes with jarring hardcore footage. After helming 20+ films in a variety of genres, Mr Gariazzo died from cancer in March 2002 at age 71

An Italian film in English language, fullscreen print (4:3); totally uncut explicit XXX version (96 minutes), DVD encoded for ALL REGION NTSC WORLD FORMAT. Extras include trailers.