Fully Uncut, Remastered print, of Simon Yam's Notorious Sleazy Opus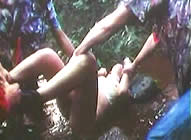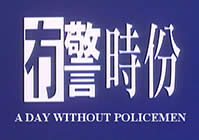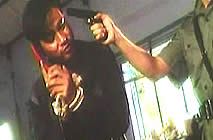 director: Lee Gwing-Gai (as Johnny Lee)
starring: Simon Yam · Li Yu · Kwong Leung Wong · Chan Hau-Ngoc · Fan Oi-Git · Ricky Ho · Wai Ming Lai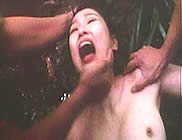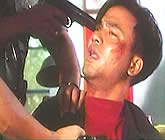 Simon Yam plays a cop reassigned to a remote island community after a messy divorce; he's a man who lives in a constant haze of drunkenness and marijuana smoke, suffering from a mortal fear of AK47 machine guns. The story deals with a gang of psychos who take over the police station and terrorize the village. These wild thugs are determined to rape and kill everybody they see. Interestingly, even though Simon attempts to stop the brutal assault, the females are the bravest and strongest members of the cast as they fight back against the rabid gang.
The French magazine HK Orient Extreme Cinema exclaimed - "The most gory of all the Category III films!" in their article on the Ten Best Cat III motion pictures of all time. The other titles on the list are well known (i.e., "Sex and Zen," "Dr Lamb," "Untold Story," "Run and Kill," "Ebola Syndrome," etc) but A DAY WITHOUT POLICEMEN is conspicuously unknown. Back in '94, after getting blasted by a group of outraged HK critics, the movie literally fell through the cracks into oblivion. Now, finally, it's back... an absolute "must have" for fans of extreme cult cinema. But take note, this one IS one of the strongest, ultra-violent movies you're likely to see.
A Hong Kong film with English subtitles; widescreen edition, fully uncut version (100 minutes); DVD encoded for WORLD FORMAT NTSC, playable on any American machine.
Extras include theatrical trailers.
Gore/Strong Sexual Themes/Graphic Violence/Rape/Sexual Brutality/Nudity
for Mature Audiences