Mario Gariazzo's Shocking True Story of Man's Inhumanity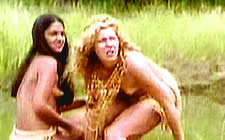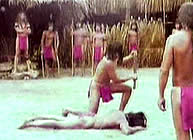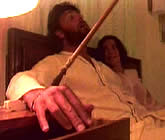 also know as: AMAZONIA and THE CATHERINE MILES STORY

director: Mario Gariazzo (as Roy Garrett)
starring: Elvire Audrey · Will Gonzales · Alma Vernon · Dick Marshall · Louis Coppola · Andrea Coppola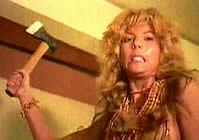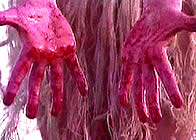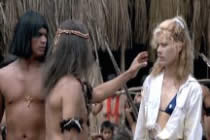 Catherine Miles visits her parent's plantation in the Amazon for her 18th birthday. To celebrate they take a boat trip through the untamed jungle waterway where her parents are barbarically murdered. Barely surviving the attack, Catherine is captured by a tribe of cannibals, brutalized, humiliated and raped. At that point she begins planning her revenge. The movie is a true story which was - at least according to the film - based on an interview conducted by Ms Miles for a British newspaper and actual court documents. Director Gariazzo seems less concerned about the human drama in favor of wild exploitation, punctuated by graphic scenes of sadism and bloodlust.
Director Mario Gariazzo had a varied career, drifting from genre to genre without ever settling into a particular style or technique. He established himself, using the alias Robert Paget, with a string of effective Spaghetti Westerns, (best known for DRUMMER OF VIOLENCE (1970) and Acquasanta Joe, 1971) before dabbling in a variety genres from the sleazy possession film SEXORCIST (1974) to the remarkably trashy Giallo Play Motel (1979), and then onto this jungle/cannibal opus in 1985 (each under the pseudonym Roy Garrett). Mr Gariazzo died from cancer in March 2002 at age 71.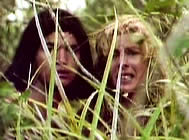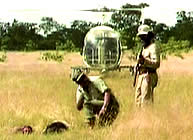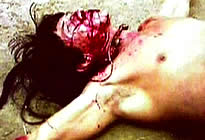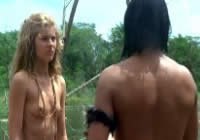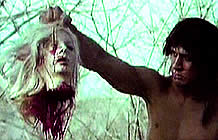 An Italian film in English language; fullscreen edition, fully uncut version (91 minutes); DVD encoded for WORLD FORMAT NTSC, playable on any American machine.
Extras include original theatrical trailer.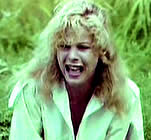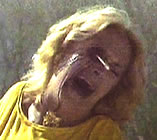 Gore/Sexual Themes/Graphic Violence/Rape/Sexual Brutality/Nudity
for Mature Audiences