Outrageous Category III Sex Fantasy Fully Uncut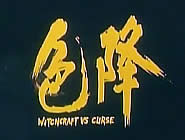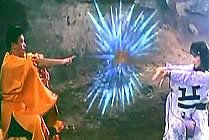 Original Chinese Title: SE JIANG

director: Yeh Fang and Tin Shing Hoh
starring: Tsang Siu-Yin · Gong Ng · Yim Hung Chung · Lindzay Chan · Chan Tak-Hei · Chen Ling-Chi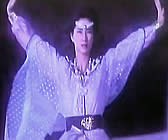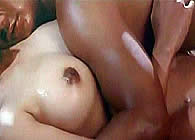 Hung Yip is enraged when her man, Fu Yuk Lung, becomes engaged to his pretty side-piece Pai Lin. The obvious solution to this problem is witchcraft. Hung and her scheming mother employ the services of sexual witch Ko Yin Yau to put spell on him. As a result, Fu is possessed by the Adultery Ghost, causing him to abruptly stop fucking his fiancee so he may hook up with Hung once again. Pai Lin immediately knows her man's action was caused by a curse and she (with friend Nancy) rush to Thailand, seeking the help of sorcerer Simol.
Directors Yeh Fang and Tin Shing Hoh made this movie as a lark. Neither had much experience behind the camera. Yeh Fang was better known as a character actor (featured in 50+ movies between 1968-1998, including CITY ON FIRE). After this film he made Devil of Rape before hanging up his director's cap. His partner for this venture, Tin Shing Hoh, was a studio employee who had worked as an assistant director on 75+ films including Jackie Chan's DRUNKEN MASTER (1978). He would never helm another project.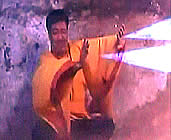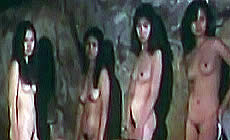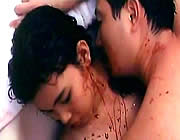 Chinese film with English subtitles, fullscreen print (4:3); totally uncut version (97 minutes), DVD encoded for ALL REGION NTSC WORLD FORMAT. Extras include trailers.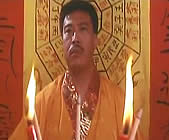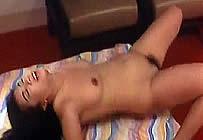 Graphic Violence/Sexual Themes/Nudity/Drugs
for Mature Audiences