Roberto Bianchi Montero's Sleazy Caligula Comedy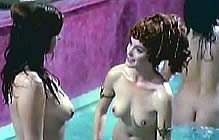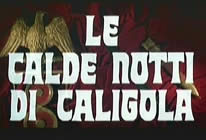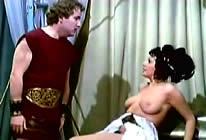 Original Italian title: LE CALDE NOTTI DI CALIGOLA [Hot Nights of Caligula]

director: Roberto Bianchi Montero
starring: Carlo Colombo · Gastone Pecucci · Patrizia Webley · Cinzia Romanazzi · Enzo Monteduro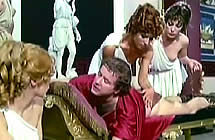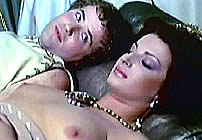 Popular cult director Roberto Bianchi Montero (of THE SLASHER IS A SEX MANIAC fame) turns his sites on ancient Rome and a cockeyed vision of emperor Caligula. Iinspired by the European success of Guido Malatesta's EROTIC NIGHTS OF POPPEA, this one makes no attempt at preserving the dignity of the Roman tradition. Instead, Mr Bianchi is interested in delivering only an outrageous - albeit sleazy - comedy.
In ancient Rome, emperor Caligula has a serious problem: he is having trouble attaining and maintaining an erection. Worse, the Feast of Priapus is coming [Priapus was god of masculinity and virility]. And on that day, it is expected that the leader show his manhood coram populo [to his people]. Caligula seeks help from professor Barnardus who attempts to cure the ruler, first through rather traditional methods but then resorting to more kinky solutions.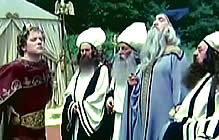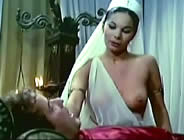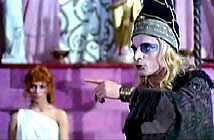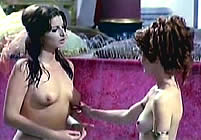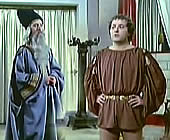 An Italian film in English language; widescreen format (16:9), uncut version (80 minutes), DVD encoded for ALL REGION NTSC WORLD FORMAT. Extras include trailers.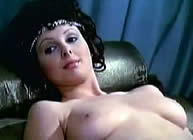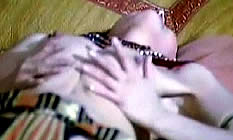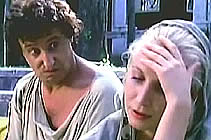 Strong Sexual Themes/Nudity/Sexual Brutality/S&M
for Mature Audiences