Ellen Chan's Intense (Category III) Shocker Uncut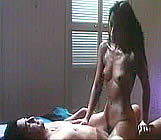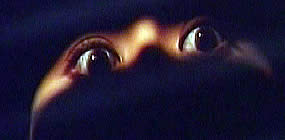 Original Chinese title: WEI QING also known as BODY TRAP

director: Kin Lo and Chen Chow
starring: Ellen Chan · Michael Wong · Chan Chi-Shing · Billy Sau Yat-Ching · Maria Cordero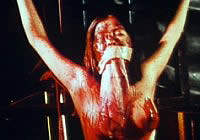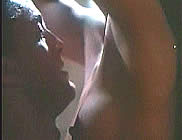 Novice policewoman Debbie Fung goes undercover to expose Law Fuk Tin, a young business tycoon suspected of drug trafficking. Debbie manages to gain his attention and confidence; soon she's living in his house, sharing his bed. When it looks as though her cover is blown, she's ordered off the case. However, Debbie is convinced of Law's innocence and she continues dating him. Unfortunately for Debbie, the man is guilty as sin. Not only is he guilty of drug trafficking, but also of murder. Specifically, he likes to murder girls after intense bouts of sado sex games.
Ellen Chan has always been a favorite genre actress, not shy about nudity or rough stuff but capable of delivering strong performances. She is best known for the lesbian shocker LOVE THAT IS WRONG and THE ETERNAL EVIL OF CHINA. She retired from the business after her award-winning role in Johnny To's EXILED (2006) at age 50.
Director Kin Lo began his career as a scriptwriter in Jackie Chan's production studio. He is best known for writing PEDICAB DRIVER, generally consider Sammo Hung's best film. This joint project with Chan Chi SuenCheng Chow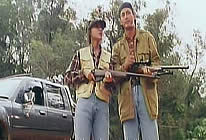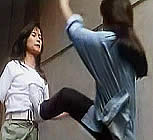 A Chinese (Cantonese) film with English subtitles; widescreen format (16:9), totally uncut version (85 minutes), DVD encoded for ALL REGION NTSC WORLD FORMAT. Extras include trailers.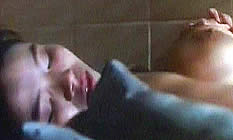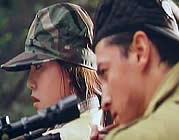 S&M Violence/Sexual Themes/Nudity/Rape/Sexual Brutality/Drugs
for Mature Audiences