Uncut, Ultra-Rare Release of Valérie Kaprisky's Most Notorious Role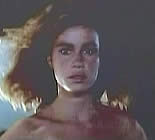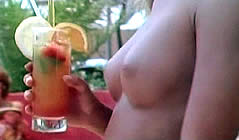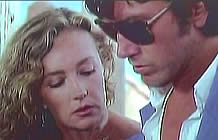 original French title: L'ANNEE DES MEDUSES [Year of the Medusa]

director: Christopher Frank
starring: Valérie Kaprisky · Bernard Giraudeau · Caroline Cellier · Beatrice Agenin · Emmanuelle Seigner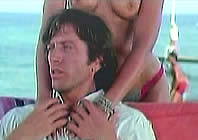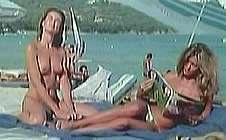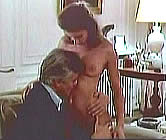 Valerie Kaprisky plays Chris, a sexy, often bare-breasted teenager vacationing on the French Riviera. She has a crush on Romain, her mother's lover, but is unable to sway his attention. In retaliation, she gets involved in one disastrous sexual fling after another. There's a rivalry between Chris and her mother. But her mom, Claude, seems oblivious to the erratic, dangerously egocentric conflicts brewing inside Chris' mind.

Valérie Kaprisky burst onto the Euro cinema scene thanks to the overwhelming controversy of this film and Femme Publique earlier the same year. Unfortunately, her popularity disappeared almost as quickly the following year when her American-made version of Breathless (with Richard Gere) was released in Europe to devastating reviews and audience outrage. Deciding that she didn't feel comfortable with the Hollywood scene (nor their movies), she returned to France for an ongoing parade of television projects and a publicized, heated romance with Alain Delon. Today, she is playing the lead role of Laura Belmont in the TV series Section de Recherches (2015-).
The director Christopher Frank was a British-born novelist who migrated to Paris in the mid-70s. He initially worked as a motion picture scriptwriter before grabbing the opportunity to sit in the director's seat for the adaptation of his own novel L'Annee De Meduses [YEAR OF THE JELLYFISH]. Unfortunately, his death from a heart attack in November 1993 cut productivity to only a handful of movies. Mr Frank died at age 50.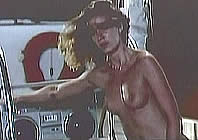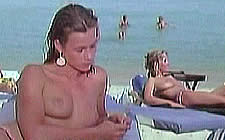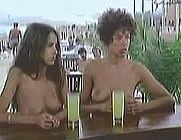 A French film with English subtitles; widescreen format 16:9, fully uncut version (105 min.), DVD encoded for ALL REGION NTSC WORLD FORMAT, playable on any American machine. Extras include trailers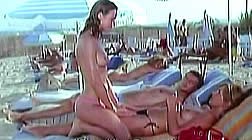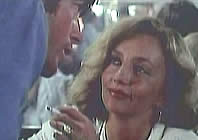 Nudity/Adult Situations/Sexual Brutality/Drugs/Violence
Intended for Mature Audiences Only