Director Katsya Matsumura brings more Violent Madness to his 'All Night Long' series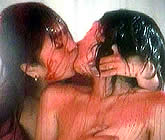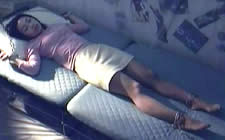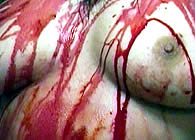 Original Japanese Title: ORU NAITO RONGU 5: "R" [All Night Long 5: R]
also known as: ALL NIGHT LONG "R" and ALL NIGHT LONG 5
director: Katsuya Matsumura
starring: Yuuki Fukuzono · Kiyori Miyamae · Katsuya Ichikawa · Kazumi Hiraishi · Masahiro Nagai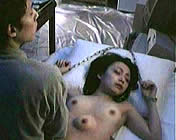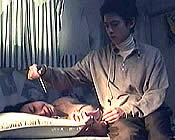 Director Matsumura returns to the basics (ugly and unforgiving, anti-social behavior of teenagers) for this installment of his ALL NIGHT LONG series. For this one, Yuuki is the psychotic introvert. He's a brilliant student who dropped out of school after being beaten to a pulp by neighborhood bullies. Today, he lives shuttered-away in the dark basement of his mother's house. She's a surgery nurse who seldom comes home from the clinic and dad was a pharmacist who died and left a sizable chunk of money via an insurance policy. Yuuki spends his days conducting grafting experiments on mice and other animals. He is also infatuated with an Internet starlet named Reika and often communicates through her website. One day, Yuuki discovers Reika's physical address (from a shipping label he notices during a webcam broadcast) and decides to visit her. Things don't go well for Reika. She ends up brutally murdered and dismembered. Yuuki removes various body parts and takes them home to keep in his refrigerator. Soon, Yuuki misses the girl and decides to recreate her. He convinces a trashy harlot to visit him and before long, she's chained to the bed and the victim of very unusual body grafts (see upper left pic). The madness accelerates when one of the school bullies breaks into Yuuki's house and attempts to rob him.
Before embarking on his ALL NIGHT LONG series, Katsuya Matsumura was a respected, award-winning documentary filmmaker. After graduating from college in 1985, he delivered a film on pollution in Japan's Doroku area which won the grand prize at the Mainichi Film Festival in 1988. That film financed ALL NIGHT LONG (1992), a movie for which he won Best Director at the prestigious Yokohama Film Festival. ALL NIGHT LONG 2: ATROCITY was released in 1995, followed by ALL NIGHT LONG 3 in 1996. The fourth installment came in 2002, ALL NIGHT LONG 4: INITIAL O. Mr Matsumura experimented with other horror themes in the years that followed, but he returned to his mantle in 2010 when JU-ON [Grudge] producer Takashi Shimizu financed a big-budget production of ALL NIGHT LONG 6.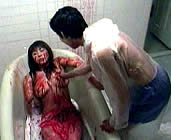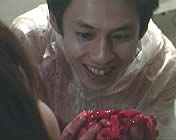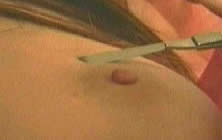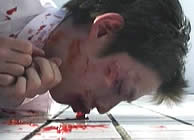 A Japanese film with English subtitles; fullscreen format 4:3, uncut version (78 minutes), extras include theatrical trailers. DVD encoded for All Region NTSC World Format.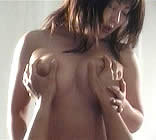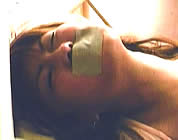 Nudity/Graphic Violence/Gore/Sexual Brutality/Rape/Torture/Drugs
For Mature Audiences Only