Ray Milland and Sylvia Koscina in an exceptional Spanish Giallo.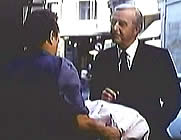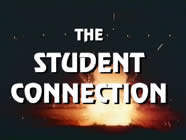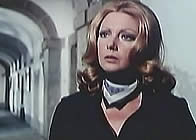 original European title: UN PAR DE ZAPATOS DEL'32 [Pair of Size 6 Shoes]
also known as TO KILL A CHILD and WITNESS TO MURDER
director: Rafael Romero Marchent
starring: Ray Milland · Sylvia Koscina · Romiro Oliveros · Franco Giacobini · Maria Silva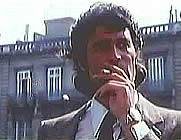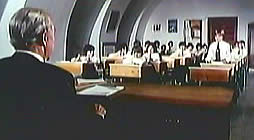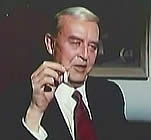 Written by cult director Luciano Ercoli, this Spanish-lensed thriller has more twists-n-turns than the average Euro thriller. The film begins in an airport in France, where a mysterious blue-eyed man in a neck brace has - seemingly - detonated a bomb on an airplane. It is later revealed that this terrorist is associated with Dr Roger Mann, the director of an elite boy's school. During a meeting in his private office, Dr Mann kills the bomber. Unfortunately for the principal, a student has seen the murder and - scared - runs off. Dr Mann has not seen the student's face but, in the confusion, he has seen the pair of child's shoes. Of course, Dr Mann must eliminate the witness and will not hesitate kill any student that may implement him. Meanwhile, he has been having an affair with Sonia, a beautiful mom whose son is one of the pupil. It begins to look like young Jean may be the child who witnessed the murder...

British-born actor Ray Milland (veteran of almost 200 productions including Alfred Hitchcock's Dial M For Murder and an Academy Award for best actor [for Lost Weekend, 1954]) had reached the end of his Hollywood career in the late '50s. Roger Corman hired him for an Edgar Allan Poe movie, Premature Burial in 1962 and a low budget SciFi horror pic, Man With the X-Ray Eyes, a year later. He turned his sites to television, landing a detective series - Markham [a popular show with 59 episodes], followed by a variety of other programs including Battlestar Gallatica. After starring in the embarrassingThing with Two Heads (1972), he decided to delve into the International market by accepting this project in Spain. This began a series of exceptional films (culminating with the superb PYJAMA GIRL MURDER CASE, 1977). Mr Milland died from cancer at age 81 in March 1986.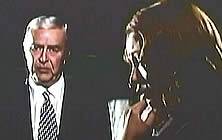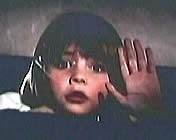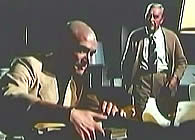 A Spanish film in English language; widescreen format, fully uncut version (83 min.), DVD encoded for ALL REGION NTSC WORLD FORMAT, playable on any American machine. Extras include trailers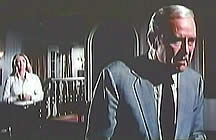 Nudity/S&M/Sexual Brutality//Violence/Lesbianism/Drugs
Intended for Mature Audiences Only