Gloria Guida's Debut Film from director Silvio Amadio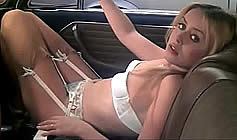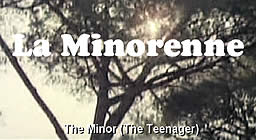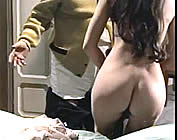 Original Italian Title: LA MINORENNE [the Minor]
Also Known As: THE TEENAGER

director: Silvio Amadio
starring: Gloria Guida · Rosemary Dexter · Marco Guglielmi · Luciano Riffi · Giacomo Rossi-Stuart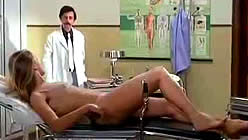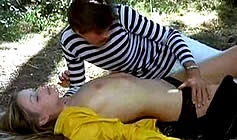 Gloria Guida - in her debut role - plays Catholic schoolgirl Valeria, obsessed with sexually rebellious thoughts. She fantasizes about being raped by a motorcycle gang, seduced by an examining doctor, tortured [and crucified] by evil priests. Valeria soon leaves the boarding school and is brought home to live with her family. However, things are not particularly rosy at home. Mom is cheating on her father while Dad is sleeping with his secretary. Her brother makes money by charging his friends to secretly watch Valeria as she dresses and undresses. Brother Massimo uses his pocket money to diddle the family's sexy maid. Meanwhile, Valeria meets an older, local artist and is determined to lose her virginity to him.
Handsome director Silvio Amadio began his career with numerous Peplums (Sworld-n-Sandal films) including The Minotaur and War Gods of Babylon. He found his calling in 1972 with two quality Giallos AMUCK and A SMILE BEFORE DEATH . In 1974, Amadio was signed to helm this feature and - as a result - he became obsessed with actress Gloria Guido. He would direct her next five films before they split their ways. Mr Amadio died from a heart attack in August 1995 at age 68.
Gloria Guida was Miss Teenage Italy 1973 who parlayed that notoriety into box-office gold. After this 1974 debut film, she delivered 25 more movies within ten years. As Gloria approached age 30, she chose to make fewer films. In 1991, she married singer/actor Johnny Dorelli [IL MOSTRO]. They have one child and remain married today.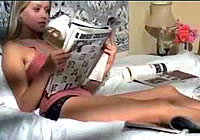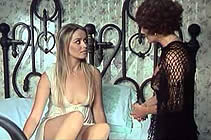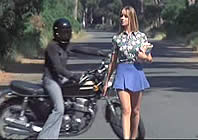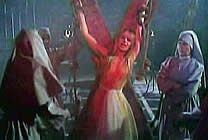 An Italian film with English subtitles; widescreen format 16:9,
uncut version (83 minutes), extras include theatrical trailers.
DVD encoded for All Region NTSC World Format.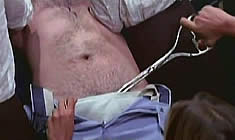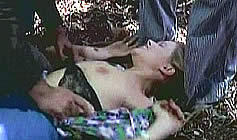 Sexual Themes/ Violence/Nudity
for Mature Audiences