Original Director Katsya Matsumura continues his "All Night Long" series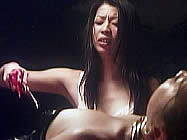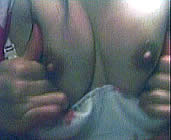 Original Japanese Title: ORU NAITO RONGU 4: INISHARU O [All Night Long 4: Intital O]
also known as ALL NIGHT LONG 4: STORY OF 0 and ALL NIGHT LONG 2002

director: Katsuya Matsumura
starring: Sakura Kobayashi · Kadu Koide · Ayumu Saito · Sakeyama Saamon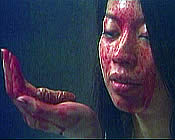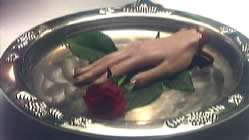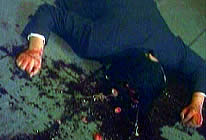 Here's another very ugly, meanspirited venture into dark relationships from filmmaker Katsuya Matsumura (who also directed the earlier All Night Long films, #1, #2 ATROCITY and #3 FINAL CHAPTER). This one was co-written by Rusher Ikeda, the anime guru behind BLUE GIRL and DEMON BEAST INVASION, and deals - not only with excessive violence - but also introduces an S&M theme not found in Matsumura's original three entries.
A business woman named Lisa is on the cell phone while walking past a busy downtown intersection when she is startled by a body being pushed from a passing car. The man spattered on the pavement is dead (see photo above, right), brains painting the highway. Lisa has a strange reaction. She is sexually excited by the incident and hides in the shadows to masturbate. But Sakura - the man who had dumped his brother's body - is watching Lisa and decides she would be perfect for the next stage of his his perverted scenario. He follows her, convinces her to join him for dinner in his private nightclub and drugs Lisa during the meal. She wakes to find herself imprisoned in the club's cellar. She soon learns of Sakura's predicament. He is in the midst of financial disaster and has decided to kill himself, but first he wants Lisa to help him reach an orgasm [something he seldom enjoy, the result seeing his mother kill herself after raping him as a child]. Sakura can only achieve sexual stimulation when he's on the brink of a truly perverse or painful occurrence. When he invites a dominatrix to join them for his Last Supper, things nastier and more violent.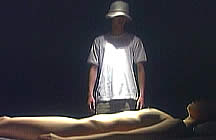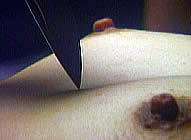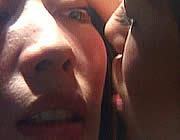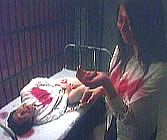 A Japanese film with English subtitles; fullscreen format 4:3,
uncut version (99 minutes), extras include theatrical trailers.
DVD encoded for All Region NTSC World Format.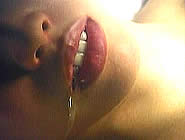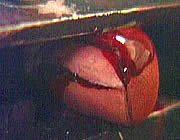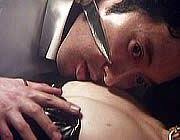 Strong Sexual Themes/Graphic Violence/Rape/S&M
Sexual Brutality/Nudity/Whipping/B&D
for Mature Audiences Only