Two Powerhouse Trash Directors deliver a Sleaze Masterpiece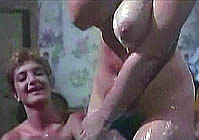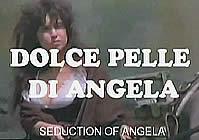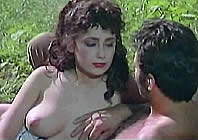 Original Italian title: DOLCE PELLE DI ANGELA [Sweet Skin of Angela]

director: Andrea Bianchi and Pasqualine Fanetti (as Andrew White and Frank De Niro)
starring: Michela Miti · Carlo Mucari · Carmen Di Pietro · Piero Gerlini · Maria Pia Parisi · Anita Ekberg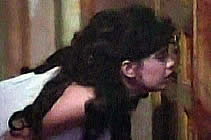 Poor orphaned Angela - naive to the ways of the world - leaves her small town for 19th century London. Enroute, she is befriended by Signora Rocchi, a woman who offers a maid position at her swank villa. In reality, Signora Rocchi is the madam of an exclusive whorehouse and Angela gets a quick education in the flesh business. On her first job, Angela - still very innocent to the dark expectations of her new profession - is rescued by a petty thief named Rocco who is sneaking about the brothel robbing the unsuspecting patrons. Rocco and Angela soon fall in love but things get more and more complicated as she becomes a more accomplished prostitute.
Two powerhouse genre directors collaborated on this bawdy sex film. Andrea Bianchi has helmed many classic trash films but is probably best known for the breast-biting zombie movie BURIAL GROUND: NIGHTS OF TERROR and SLASHER IS A SEX MANIAC which he co-directed with his older brother Roberto Bianchi Montero. Mr Bianchi retired from filmmaking in 1995 at age 70, shortly after the death of his brother. Today he lives quietly in Paris where - for 20 years - Andrea has become involved in local politics and prefers not to discuss (or even acknowledge) his films.
Co-director (and cinematographer) Pasquale Fanetti - better known by his Frank De Niro pseudonym - is probably the sleaziest of all the Italian filmmakers (also see GAMES OF DESIRE, SCENT OF PASSION and LOVES OF LADY CHATTERLEY). He has the shameless ability to linger over each scene with a leering intensity unparalleled in erotic cinema. Often, Mr Fanetti would work as a cinematographer for other sleaze directors, especially Lawrence Webber (Lorenzo Onorati). For example, he and Onorati worked together on the seminal Ancient Roma genre film FLAVIA. Mr Fanetti retired from the business in 1996.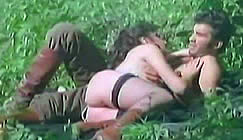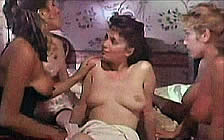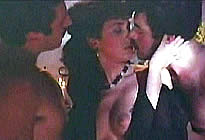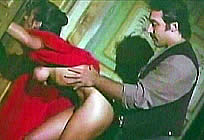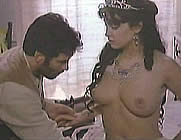 An Italian film dubbed into English; widescreen format 16:9,
uncut European version (85 minutes), extras include theatrical trailers.
DVD encoded for All Region NTSC World Format.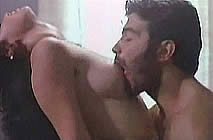 Sexual Theme/Violence/Rape/Prostitution/
Sexual Brutality/Male and Female Nudity
for Mature Audiences Only