Laurence Harvey and Ann-Margret in rare Euro-Made Crime Caper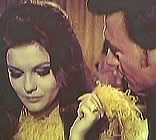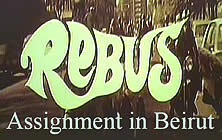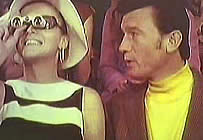 Also known as APPOINTMENT IN BEIRUT

director: Nino Zanchin
starring: Laurence Harvey · Ann-Margret · Ivan Desny · Jose Calvo · Camilla Horn · Jan Hendriks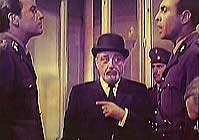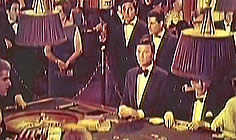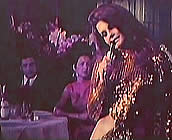 An International crime ring using a fixed roulette game has been hitting casinos around the world. No one is sure how the ruse actually works but the casinos are aware of its effectiveness because they are losing enormous amounts of money. The casino police - in conjunction with Interpol - enlists the help of Jeff Miller, an alcoholic but honest croupier. Based on information from an Underworld source, a casino in Beirut is next on the hit list so Jeff is sent there to help nab the bad guys. While scouting the casino, Jeff is attracted to Laura, a singer in the establishment's nightclub, but may not be as innocent as she appears.
Ann-Margret plays lounge singer Laura. Besides being very easy on the eyes, she sings two songs in the course of the film. Laurence Harvey (whose birth name was Zvi Mosheh Skikne from Joniskis, Lithuania) was the seminal British actor - comfortable on stage or screen - with dozens of hit movies under his belt (including Room at the Top, Darling, Manchurian Candidate, Summer and Smoke, Butterflied 8, et al). However, by this point in his career, Laurence's career was in a downward spiral. It's obvious that he was having fun [but was clearly slumming] in this Italian production. Mr Laurence died young, at 45, from stomach cancer in November 1973.
Nino Zanchin was a second tier filmmaker, much more successful as an assistant director (he was promoted to this project after working with Sergio Solima for The Big Gundown in 1968). During his career he sometimes used the 'Robert Andrews' alias. Very little is known about Mr Zanchin. He disappeared from the entertainment business after helming one more film, I Figli Chiedono Perche [The Sons Ask Why] with Susanna Melandri. A colorful story did emerge from the REBUS shoot. Reportedly there was a tension between Laurence Harvey and Nino Zanchin over the attentions of Ann-Margret. It resulted in a fist fight between the two men during one of the nightclub scenes. Ann-Margret, concerned for her safety and not wanting to get romantically involved with either men, called boyfriend Elvis Presley who immediately flew to the set and policed the activity until the film wrapped.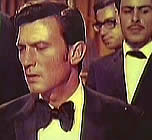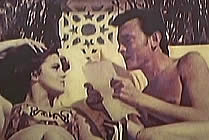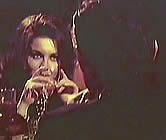 An Italian film in English language; widescreen format 16:9,
European version (84 minutes), extras include theatrical trailers.
DVD encoded for All Region NTSC World Format.