This is an Adults Only Hardcore (XXX) Motion Picture
The film and the images on this page are intended for Age 21 and Older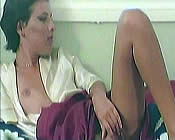 Original Italian title: SESSO NERO [Dark Sex]
also known as EXOTIC MALICE and BLACK SEX
director: Joe D'Amato (Aristide Massaccesi)
starring: Mark Shanon · Annj Goren · George Eastman · Lucia Ramirez · Sandy Samuel · Lola Burdan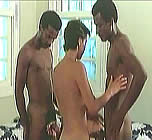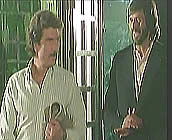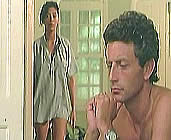 Joe D'Amato was a fearless filmmaker, willing to cross any cinematic boundary to create the ultimate genre movie. In late 1979, he took his crew and a handful of actors to the Dominican Republic for a 'working vacation' which resulted in the creation of his Caribbean Sleaze masterpieces, numerous hardcore (XXX) films which include this film, plus PORNO HOLOCAUST, SEXY NIGHTS OF THE LIVING DEAD and HARD SENSATION. Some critics have argued over the chronological order of these films, but that's a pointless discussion as everything was shot over a six month period and reassembled at his studio in Rome. These Caribbean projects sometimes shared the same scenes, the same actors, and certainly the same locations. Interestingly, they also shared the same scriptwriter: actor George Eastman. He wrote the other three under the 'Tom Salesian' alias, but this one he signed as Luigi Montefiori [his real name].
This moody hardcore shocker is D'Amato's poem of sex and death, set to a soundtrack of 70s cocktail jazz and disco. Mark Shanon plays Mark Lester, an American middle-aged man languishing in a lifeless marriage to a rich, sterile wife. As the film opens, Mark learns that he has cancer of the genitalia and needs to have his testicles completely removed. He makes a deal with his doctor to postpone the operation for 15 days while he collects his thoughts and sows some final wild oats. Mark goes to the Caribbean - his former home - where he had left the love of his life to die years before. He harbors a bizarre hope that he can hook up with her through some sort of voodoo ceremony. No sooner than he arrives, Mark thinks he sees the old girlfriend and become obsessed with finding her.
This is a strangely compelling film. It struggles through one sad, lurid relationship after another, on a collision course to a denouement that - when it inevitably arrives - is both poignant and shocking.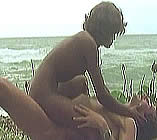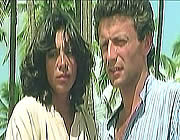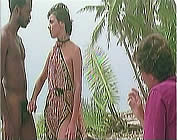 An Italian film with English subtitles; widescreen format (16:9),
uncut Euro version (90 minutes) extras include theatrical trailers.
DVD encoded for All Region NTSC World Format.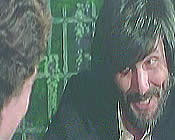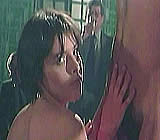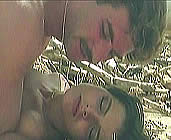 Explicit Hardcore (XXX)/Strong Sexual Themes/Nudity/Sexual Brutality/Violence
for Mature Audiences Only