Very Sleazy 'Child Prostitution Ring' Euro Murder Mystery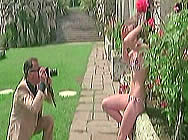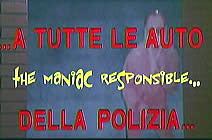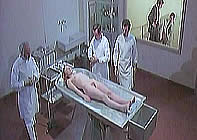 Original Italian title: ...A TUTTE LE AUTO DELLA POLIZIA... [Calling All Police Cars...]
also known as: THE MANIAC RESPONSIBLE... and WITHOUT A TRACE and SCHOOL GIRL MURDERS
director: Mario Caiano
starring: Antonio Sabato · Luciana Paluzzi · Gabrielle Ferzetti · Enrico Maria Salerno · Ettore Manni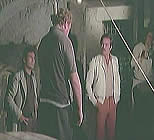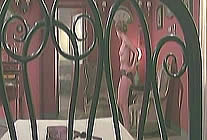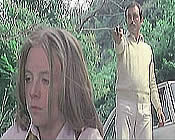 Young schoolgirl Fiorella (Adriana Falco) is the daughter of a rich surgeon named Doctor Andrea Icardi. She goes missing after lying to mom and dad about her plans for the evening. Dr Icardi pulls his weight and the police begin a massive search for the girl. A short time later, Fiorella's body is discovered with a bullet in her brain near an isolated river. Homicide Detective Fernando Solmi follows the clues which lead him to a teenage prostitution racket. Before long, more teen deaths occur at the hands of a black gloved killer and Detective Solmi's investigation turns more and more sordid.
Mario Caiano began directing his own projects in the late '50s after working with a numerous filmmakers as scriptwriter and assistant director. He made many successful Spaghetti Westerns [including LONELY AND ANGRY MAN (1965), RINGO FACE OF REVENGE (1966), FIGHTING FISTS OF SHANGHAI JOE (1973)] but he was best known for helming the Barbara Steele horror film NIGHTMARE CASTLE (Amanti D'Oltretomb) in 1965 and EYE OF THE LABRYNTH (1971). He would often use an alias, usually Alen Grunewald or William Hawkins. As Hawkins, he made NAZI LOVE CAMP 27 (1977), his last film before delving into the more lucrative television venue. For 30 years, Mr Caiano directed an array of Italian TV movies and mini-series projects, stopping only once in '88 to make Klaus Kinski's NOSFERATU IN VENICE. Unfortunately, his involvement in that project was ill-fated; after a major disagreement with Kinski, he was fired.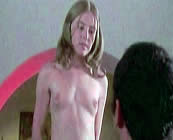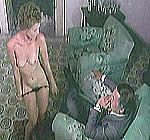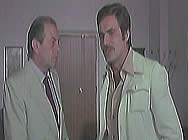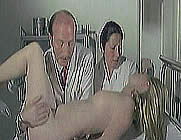 An Italian film with English subtitles; widescreen format (16:9),
uncut version (99 minutes) extras include theatrical trailers.
DVD encoded for All Region NTSC World Format.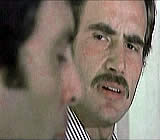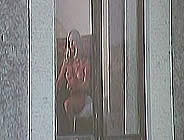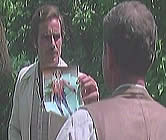 Strong Sexual Themes/Nudity including Teen Images/Child Prostitution/Sexual Brutality
for Mature Audiences